Mitie Q1 revenues fall after contract loss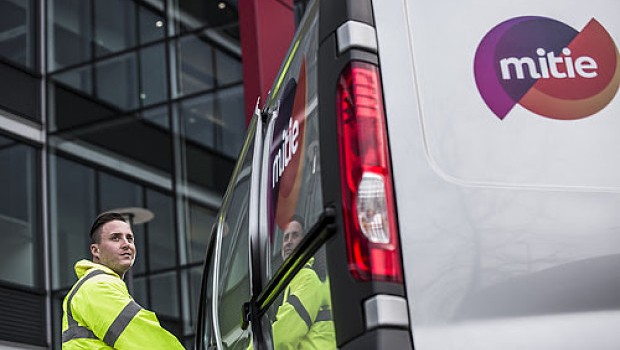 Outsourcer Mitie posted an 11% drop in first-quarter revenue on Tuesday, partly due to the loss of a major contract.
In the three months to the end of June, group revenue from continuing operations fell to £458.3m due to the known loss of a Ministry of Justice contract and the reduced scope of the NHS Properties contract. Mitie said its performance in June was slightly better than the previously announced April and May result
"Although the Covid-19 situation has impacted the performance of our business in the first quarter, our business has proved to be more resilient than expected, particularly across our fixed Technical Services contracts, Cleaning and Security services and our public sector contracts," it said.
The business services segment, which represents 53% of group revenue, saw revenue dip 1% to £243m. The technical services division, which accounts for 35% of group revenue, saw the biggest impact from Covid-19 as discretionary variable work and demand for engineering projects fell significantly, Mitie said, with reported revenue down 24% to £163m.
"Whilst this represents a significant decline, the fixed maintenance element, excluding lost contracts, only declined 1% year on year reflecting strong relationships and the vital services we provide to our customers," it said.
The specialist services business, which makes up 11% of group revenue, saw revenue decline 10% to £52.4m.
In the first three months of the year, the group won new contracts relating to Covid-19 testing centres, renewed the Groupe PSA contract with additional services and won a new integrated contract with Royal London Group.
The company said that for the three-month period, its average net debt, pre-IFRS 16, fell to £71m from £240m at the same time a year ago.