Mears ends year well as it exits domiciliary care operations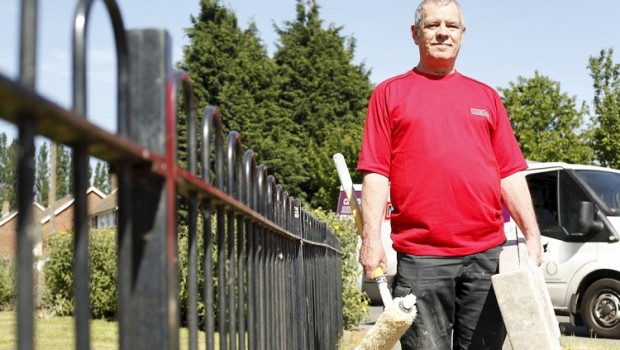 Housing sector support services provider Mears Group updated the market on the year ended 31 December on Tuesday, reporting that it is at "an advanced stage" in the sale and exit from its standalone domiciliary care operations.
The London-listed firm said it was expecting to report underlying profit before tax on continuing activities in line with its expectations for the year, and with a "strong" closing cash performance.
It said it had reached an advanced stage in the sale of the England and Wales domiciliary care business, and intended to dispose of its Scottish standalone domiciliary care business in 2020.
Both of those activities would thus be reported as discontinuing within the 2019 results.
The board said it was expecting to report revenues, on continuing activities excluding its standalone domiciliary care activities, of more than £900m, up from an adjusted £773m in 2018.
It said that revenue growth of around 16% was primarily driven by the acquisition of MPS, which delivered revenues of about £115m.
The group said it was expecting to report a closing net debt of about £52m, narrowing from £65.9m, which reflected the conversion of EBITDA to operating cash in excess of 100%.
Average daily net debt during 2019 was £114m, which was impacted by the working capital absorbed during the mobilisation of the asylum accommodation and support contract (AASC).
The group said it was continuing to target a pre-IFRS 16 average net debt-to-EBITDA ratio of 1x.
Its order book, adjusted to reflect continuing activities only,stood at £2.5bn, down from an adjusted £3.0bn in 2018, which the directors said was lower due to the timing of existing contracts coming up for renewal.
"The Board is pleased to report that the AASC mobilisation has been executed successfully and is now fully operational," Mears said in its statement.
"The contract has delivered revenues in the year of approximately £45m, with annualised revenues expected to be in excess of £100m.
"Mears made substantial changes to the contract's property portfolio during the fourth quarter which better positions the group to improve returns whilst delivering a high quality service."
The company was "well-placed" to deliver further improvements in 2020, the board explained.
As it had previously advised, the group was intending to reduce its exposure to development, and it said on Tuesday that it was continuing to withdraw from that activity through a "controlled unwinding" of revenue while keeping working capital under tight control.
Also, as it had previously indicated, the property acquisition facility, which was introduced in 2017 to enable the group to acquire and build portfolios of properties prior to their disposal to long term funding partners, was paid down and had been cancelled.
The board also explained that it had considered opportunities to accelerate an exit from standalone care, and had continued to progress that since indicating its intention within the 2019 half-year statement.
"The group announces that it is at an advanced stage in the sale of the England and Wales domiciliary care business," it said on Tuesday.
Those activities generated revenues of around £36m and a profit contribution, after an allocation of support costs, of about £1.7m in 2019.
The disposal would result in around 1,500 employees leaving the group across 18 branches.
In addition, during the fourth quarter, the company completed the closure of a small number of England-based branches, delivering annual revenues of circa £21m and a low profit contribution, which were not subject to the sale.
"The board expects to complete the disposal of its Scotland domiciliary care business during 2020," it added.
The Scottish business generated revenues of around £22m and a profit contribution, after an allocation of support costs, of about £0.9m in 2019, and employed around 1,000 people across 16 branches.
Mears said the standalone domiciliary care activities as a whole would be reported as discontinuing in the 2019 results, and the associated intangible asset would be written down to reflect that.
The impairment review would be finished before the 2019 results were reported, the board said, but it did estimate that the goodwill impairment would be approximately £85m before other costs relating to the closure, including the impairment of fixed assets and transaction-related legal costs.
Full provision would be made for the closure and disposal in the 2019 results, with the impairment of goodwill and fixed assets being non-cash items.
"Importantly, as a result of the domiciliary care disposal, a number of personnel from a range of support functions also transfer with the business.
"This will provide the group an opportunity to further rationalise its support functions in due course."
Mears said the extra care and supported living activities remained "core" to its 'housing with care' strategy, and would be retained.
In the year ended 31 December, revenues from those activities were about £20m, with an operating margin in excess of 5.0%.
They would be reported within the housing segment and continuing activities.
The board said the retention of those capabilities would provide the group with a demonstrable competence in the management of vulnerable people, and was expected to facilitate other value-generating opportunities in the future.
"2019 was a very busy year for Mears," said chief executive officer David Miles.
"A significant amount of time and focused effort has been directed towards the integration of MPS and the mobilisation of the asylum housing contract."
I am confident that we are well placed to benefit from this upfront investment in our core business."
Miles said the company's exit from standalone domiciliary care would enable it to focus its efforts where it could deliver "superior returns" for shareholders.
"In line with this, we also continue to make progress unwinding our exposure to development activities.
"We continue to see a good pipeline of opportunities providing 'housing with care', in the majority of cases to provide, manage and maintain accommodation and to care for the service users."
Miles added that the company's "deep understanding" of the challenges faced by service users and its proven ability to support vulnerable customers, many of whom had a care requirement, had been central to its success in housing, and most recently in securing the asylum housing contract.
"This bespoke skillset is key to our future success."
Mears said it would issue its full-year results for the 2019 financial year on 24 March.
At 0817 GMT, shares in Mears Group were up 6.9% at 310p.