Marston's brews up profit growth as beer booms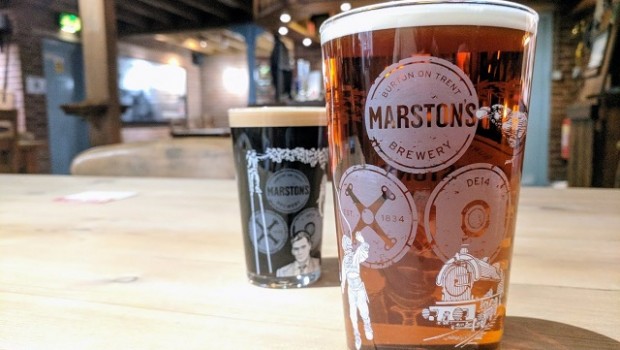 Marston's first-half profit increased as the pub and beer company's brewing business catered to drinkers seeking a wider range of ales.
Underling pre-tax profit for the six months to the end of March rose 2% to £37m as underlying revenue increased 5% to £553.1m. Statutory pre-tax profit was £19.1m compared with a £13.4m loss a year earlier.
The company said it made a solid start to the second half and was confident about meeting full-year expectations. It maintained its first-half dividend at 2.7p a share.
The shares rose 5.2% to 106.5p at 1017 BST.
Growth was strongest at Marston's brewery business, whose beers include Courage, Bomardier and Brakspear. Brewing's underlying operating profit rose to £14.5m from £13.4m. Profit also rose at Marston's taverns and food pubs where like-for-like sales increased.
Ralph Findlay, Marston's chief executive, said: "I am pleased to report continued growth across all segments of the business … Whilst the backdrop of ongoing uncertainty around Brexit continues to be challenging, opportunities for growth remain and we are confident of delivering another year of profitable growth for our shareholders."
The group has scaled back expansion plans to reduce its debt and protect the dividend in a market affected by Brexit uncertainty and consumer caution. It plans to keep the dividend unchanged until its debt-reduction plan is complete in 2023.