Lookers lifts FY profit expectations, announces £15m share buyback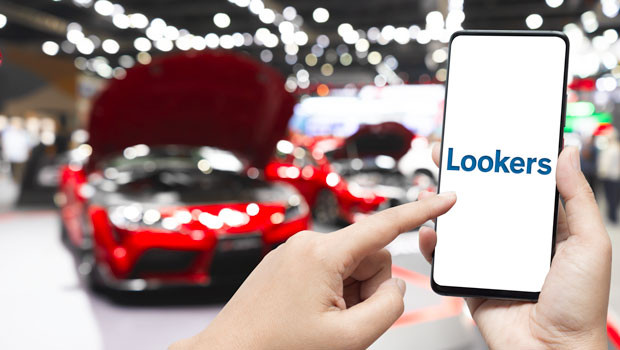 Car dealership Lookers lifted its full-year profit guidance on Tuesday following a strong third quarter, as it announced a £15m share buyback.
The company now expects underlying pre-tax profit for the full year of not less than £75m, ahead of previous expectations but still down on 2021's £90.1m.
In an update for the three months to the end of September, Lookers said the total UK new car market fell by 0.1%. The company outperformed the market by around 5.6%, boosted by its omni-channel customer experience strategy.
In the important new registration plate month of September, its new retail unit sales were up 11.5% against the UK new retail car market which grew by 4.6%, with underlying pre-tax profit for the month in line with last year.
Lookers said global supply chain disruption continued throughout the period, affecting the supply and availability of both new and used vehicles. The group continued to face significant cost inflationary pressures, partly offset by improvements in operational efficiency and a continuing focus on working capital management, it said.
Like-for-like used unit sales were down 7.1% in Q3, an improvement on the 8.3% decline seen in the first half. This volume decline was partly offset by ongoing improvements in both margin retention and the penetration of finance and ancillary products, Lookers said.
The group added that aftersales revenues remained robust and were ahead of last year on an LFL basis.
Chief executive Mark Raban said: "We have built on the strong first half trading momentum, particularly in the important month of September with the arrival of a new registration plate.
"We remain mindful of ongoing supply chain disruption and significant inflationary pressures affecting consumers and businesses alike. However, our intense focus on driving self-help operational efficiencies across the business and ensuring ongoing strong vehicle margin retention means that we are increasing our profit expectations for the full year."
Lookers also announced the start of a share buyback programme of up to £15m, "to reduce the capital of the company and increase earnings per share".
"The board considers that repurchasing the company's shares at the current discount to our cash and property portfolio represents an attractive investment opportunity at this time and is in line with our capital allocation framework, and our stated aim to maintain a progressive dividend policy," it said.
At 0925 BST, Lookers shares were up 6% at 75.30p.