Lookers expects 'material' H1 loss, extends scope of accounts probe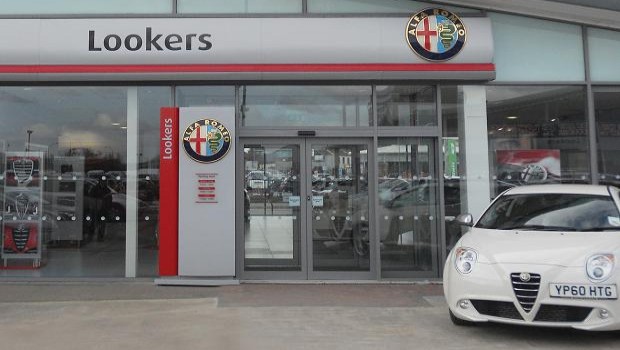 Car dealership Lookers warned on Thursday that it expects to report a "material" loss for the first half due to the Covid-19 pandemic, as it said the scope of the probe into its 2019 accounts has been extended.
The company, which revealed in June that it had uncovered a £19m hole in its accounts, has extended the scope of the 2019 audit to the corporate leasing division and vehicle financing arrangements. In addition, it will look back at 2018 and earlier balance sheets.
"The board is working with Deloitte LLP and its external accounting advisors to assess the impact of these matters on the group's 2019 financial statements including restatement of prior year accounts" it said. "The board remains committed to ensuring the issues identified in the report are fully considered and addressed and continues to work with the auditors to progress the finalisation of the 2019 audit as quickly as possible."
It also said that any mistakes in the accounts were unlikely to prevent 2019 from remaining profitable.
In a separate statement, Lookers said the temporary closure of its dealerships throughout the Covid lockdown period had a significant impact on its financial performance in the first half. It now expects to report H1 revenue of around £1.6bn, down from £2.6bn in the same period last year.
The group also highlighted margin pressure in both new and used vehicles, with the former impacted by reduced levels of manufacturer volume bonus receipts. As a result, it now expects to report a "material" underlying pre-tax loss for the first half.
On the upside, the company said trading in the two months to the end of July was "encouraging", with all of its locations in England having opened from 1 June, while Northern Ireland and Scotland reopened on 8 and 29 June respectively.
Lookers said like-for-like dealerships in England outperformed the UK new retail car market in June and these trends strengthened in July as dealerships in Scotland reopened.
In July, on a like-for-like basis, the company invoiced and delivered over 14,000 new retail and used units, up 17% on last year, with services revenues also higher. As a result, pre-tax profit was "materially ahead" of last July.
"The release of pent up demand from over two months of closure, together with an ongoing consumer trend to avoid public transport in favour of the private car, has helped to drive activity," Lookers said. "The business has also benefited from recently introduced initiatives including a contactless handover process and a range of enhancements to the group's online offering, which are helping to drive increased efficiency and productivity."
Lookers shares were suspended from trading on 1 July.