Keller profits rise despite revenue drop; outlook cautious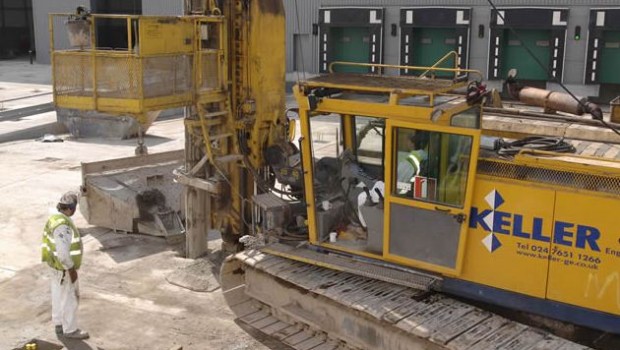 Keller posted a rise in full-year profit on Tuesday and a performance ahead of market expectations, despite a drop in revenues, as it struck a cautious note on the outlook.
In the year to 31 December 2020, revenues fell 10% to £2.06bn as the company took a hit from the Covid-19 pandemic and the exit of non-core business activities.
However, underlying pre-tax profit rose 19% to £96.9m, beating consensus expectations of £88m, while underlying operating profit was up 6% to £110.1m. Keller put the increase in operating profit down to a strong operating performance in North America, the benefit of a full year of profitability in Asia Pacific and the initial benefits of the strategic actions it has taken "to become a more efficient, more focused and higher-quality business".
"We have also continued to strengthen the balance sheet with tight working capital management and strong free cash generation which has significantly reduced our net debt," it said.
The company's underlying operating margin increased to 5.3% from 4.5% in 2019 and underlying diluted earnings per share rose 18% to 96.3p.
Chief executive Michael Speakman said: "Notwithstanding the strong momentum at the end of 2020, our expectations for a reduced trading performance in 2021 are unchanged. As previously indicated, we saw a softening in the order intake during the second half of 2020 and into 2021 with overall trading in the early part of the year relatively subdued.
"This, together with the late cycle nature of our business and the continuing uncertainty arising from the pandemic and macroeconomic outlook, means that we remain suitably cautious about the year ahead. We therefore anticipate 2021 to be a more challenging year than 2020, particularly in the first half which was especially strong last year."
At 1025 GMT, the shares were down 3% at 819.94p.