HICL Infrastructure income improves as it moves domicile to UK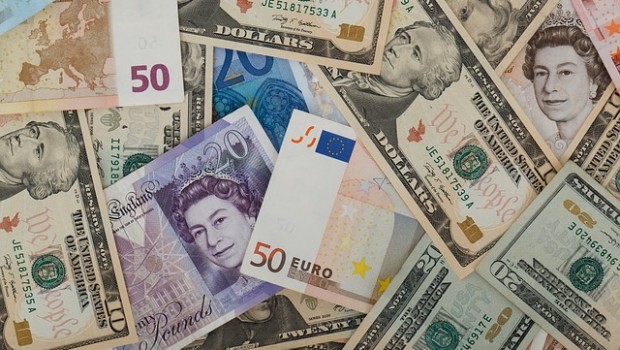 HICL Infrastructure announced a significant improvement in its income for the year ended 31 March on Wednesday, to £324.1m compared to £161.7m a year earlier.
The FTSE 250 company said its profit before tax rose to £285.7m from £122.1m, with its earnings per share more than doubling to 15.9p from 6.9p.
Its board said the target dividend per share for the year was 8.05p, up from 7.85p in the year ended 31 March 2018.
HICL said its net asset value at year-end was 157.5p per share, up from 149.6p per share, with its target fourth quarter dividend set at 2.02p, compared to a paid dividend of 1.97p in the final quarter of the 2018 financial year.
Its net asset value total return was ahead of expectations at 10.8% for the year, up from 5.7% year-on-year.
The board re-affirmed its 8.25p target for the next financial year ending 31 March 2020, and 8.45p per share for the financial year ending 31 March 2021, which it said reflected its confidence in the resilience of the long-term forecast cash flows from HICL's portfolio.
It said its directors' valuation of the portfolio on an investment basis as at 31 March rose by 6% to £2,998.9m.
During the year, HICL said it successfully executed its ongoing portfolio optimisation strategy originally outlined in May 2018, with five value-accretive investments - three new and two incremental - partially funded by taking advantage of favourable market conditions to make two disposals.
A total of £29m in value enhancements was delivered during the year, which included reaching construction milestones on the A9 Road and Breda Court, both in the Netherlands, and Irish Primary Care Centres in the Republic of Ireland.
The company's domicile move from Guernsey to the UK was approved by shareholders and successfully executed during the period.
HICL said it was "well-positioned" to withstand the potential economic impact of Brexit with an increasingly diversified portfolio, good inflation correlation and relative insensitivity to changes in the UK GDP growth rate.
A healthy, diverse acquisition pipeline was in place, with HICL preferred bidder on three regulated offshore transmission owners, and the investment manager said to be actively pursuing a number of opportunities across HICL's target markets, including operational and greenfield public-private partnership projects in Europe and North America, which would provide further geographic diversification in the portfolio.
The board and investment manager said they were "confident" in the outlook for HICL, and were continuing to focus on a balanced approach to portfolio construction while preserving and enhancing value from existing assets.
"This is an excellent set of results for the year," said chairman Ian Russell.
"Value enhancement is fundamental to our business model; cost savings, efficiency initiatives, and the partial write-back of the valuation impact of the Carillion liquidation, produced 3.0p of the NAV growth.
"The board aims to announce shortly the fourth quarter dividend in line with target, and therefore expects that HICL will deliver this year's aggregate target dividend of 8.05p per share."
Russell said a "significant milestone" in HICL's evolution had been the move of the corporate and tax domicile from Guernsey to the UK, explaining that HICL had enjoyed a "rich heritage" as a Guernsey-based investment company, with the move now positioning the company well for the future.
"The board is committed in its belief that strong corporate governance supports strategic thinking, which in turn builds and protects value for all HICL's stakeholders.
"We believe that HICL has a differentiated approach to governance; with multiple independent controls in place, transparency of communications and fees; and a strong commitment to improving Board diversity through careful succession planning."
The board and the investment manager, InfraRed, regularly assessed the investment pipeline and market conditions, Ian Russell added.
"While demand for assets, and therefore market pricing, remains high, InfraRed continues to source attractive opportunities in each of HICL's key market segments.
"The directors are confident that the strategic, long-term approach taken by the board and InfraRed will continue to deliver value for shareholders for the long term."
Harry Seekings, co-head of infrastructure at HICL's investment manager InfraRed Capital Partners, said that he was "pleased" with the outperformance delivered by the portfolio over the year.
"Completion of major construction milestones has delivered additional value, and InfraRed has further diversified HICL's PPP portfolio with greenfield investments in the Paris-Sud University PPP [in] France and the Blankenburg Connection [in] the Netherlands.
"The work we have undertaken to deal with the implications of the liquidation of Carillion has been successful; InfraRed's asset managers led negotiations with public sector clients, lenders and replacement contractors to deliver new, long-term and stable arrangements that restore PPP risk transfer to the supply chain - at no additional cost to HICL's public sector clients under the contracts."
Seekings said that, consistent with the portfolio optimisation strategy outlined in May last year, the strategic disposals of the Highland Schools public-private partnership in the UK and the AquaSure Desalination public-private partnership in Australia had achieved greater value for shareholders than could have been delivered by holding the investments for the longer term.
The proceeds were re-deployed into an incremental stake in the A63 Motorway in France, and into partially paying down the revolving credit facility.
"The political landscape in the UK remains uncertain, and political risk remains a key risk faced by HICL.
"Leveraging our experience and track record in the UK infrastructure market, InfraRed is contributing to consultations launched by independent bodies and the current government on the future of funding UK infrastructure, including the Infrastructure Finance Review Consultation, a joint project between HM Treasury and the Infrastructure and Projects Authority.
"We remain focused on delivering assets that benefit all of HICL's stakeholders, particularly the communities in which they are located."
InfraRed was continuing to successfully source value-accretive acquisitions across HICL's target markets, Seekings explained, using its local presence in key markets and strong relationships to access high-quality investment opportunities.
"The board and InfraRed continue to regularly assess both market conditions and the pipeline to manage any funding activities, which may include capital raising when markets are receptive."