Halfords to close 60 sites this year - report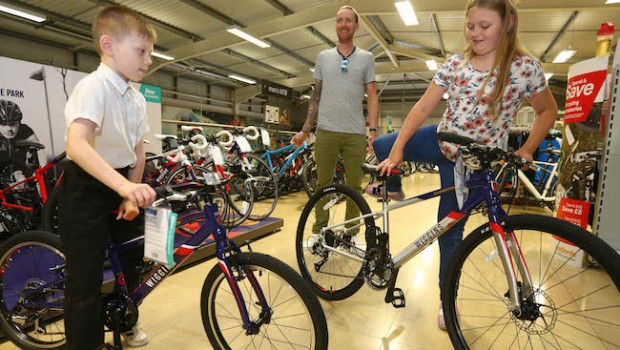 Halfords has earmarked up to 60 branches for closure this year as it speeds up plans to shrink the number of stores in response to coronavirus, according to a report.
The car service and bike retail company will close garages and retail shops with employees expected to move to other sites, the Telegraph said. Halfords is in talks with landlords over a series of leases that are coming up for renewal.
Before the Covid-19 pandemic Halfords was closing about six sites a year but it has announced plans to speed up the "rightsizing" of the company. The company's operations include 446 Halfords stores, 371 garages and 75 new mobile service vans to fix cars at people's homes.
Halfords said on 7 July it was cautious about the outlook despite reporting better-than-expected trading based on booming bike sales. Sales in the 13 weeks to 3 July fell 2.8% from a year earlier and 6.5% like-for-like, which Halfords said was much better than predicted in late March.
The company's shares have shot up during the Covid-19 crisis based on expectations that people would cycle to work and get their cars in shape to avoid using public transport. The government has announced a range of measures to encourage cycling including more bike lanes and vouchers to get cycles serviced.
Halfords' bike sales jumped 57% in the three months to early July and cycle maintenance revenue increased 42%. But the company warned that bicycles were less profitable than car-related sales, traditionally its biggest business.