Go-Ahead loses Southeastern franchise as CFO quits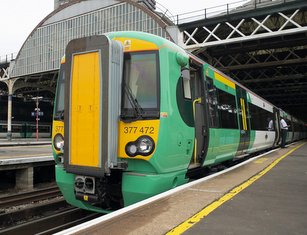 Go-Ahead has lost the Southeastern rail franchise, repaid the government £25m owed under the contract and parted company with its finance chief.
The Department for Transport has appointed the Operator of Last Resort to run the Southeastern link from 18 October when the existing agreement with Go-Ahead expires. The government said Go-Ahead had committed a "serious breach" of the agreement's good faith obligation.
The decision results from errors in the calculation of profit share for the franchise over a number of years. Go-Ahead has paid the government £25m and said it would give a detailed update about its liabilities with annual results.
The company has postponed those results, which were due on 30 September, and has not yet decided on a date. The results are in line with board expectations, Go-Ahead said.
After 13 years with the group, Elodie Brian has quit as chief financial officer with immediate effect. Gordon Boyd has joined the board as interim CFO while the company looks for a replacement. He has previously held senior financial jobs at Drax, Infinis and Capita.
Shares of Go-Ahead fell 19% to 832.39p at 10:20 BST.
Grant Shapps, the transport secretary, said the government was carrying out further investigations and would consider further enforcement action.
Shapps said: "There is clear, compelling and serious evidence that for years, London and South Eastern Railway Services have breached the trust that is absolutely fundamental to the success of our railways. When trust is broken, we will act decisively."
Southeastern operates across south-east England, covering London, Kent, East Sussex and the High Speed 1 lines. It employs 4,000 people. Services are unlikely to be affected.
Go-Ahead Chair Clare Hollingsworth said: "We recognise that mistakes have been made and we sincerely apologise to the DfT. We are working constructively with the DfT towards a settlement of this matter."