G4S rejects £3bn bid from Canada's GardaWorld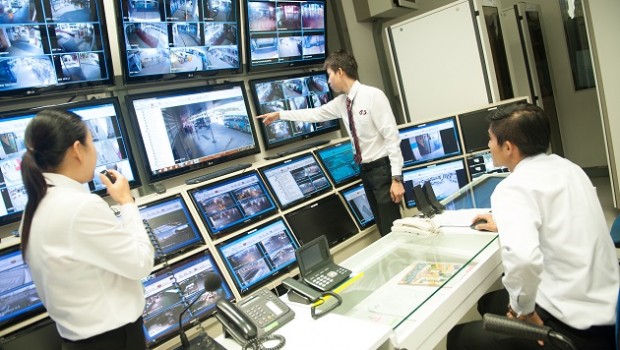 Security services firm G4S confirmed on Monday that it had rejected a hostile 190p a share bid from privately-owned Canadian rival GardaWorld, saying it "significantly" undervalues the business and dismissing it as "highly opportunistic".
GardaWorld announced earlier that it had decided to make the offer public as the company's board was refusing to engage in "meaningful discussions" despite three separate approaches.
The offer price, which values G4S at around £2.96bn, is a 30% premium to Friday's closing share price and an 86% premium to the price prior to its first approach in June.
GardaWorld offered 145p a share on 15 June and 153p a share on 26 June. G4S said in a statement that both offers were unanimously rejected by its board.
Of the 190p a share offer received on 1 September, G4S said: "Following careful consideration, together with its financial advisors, the board of G4S unanimously rejected the new proposal on 12 September 2020, on the basis that it significantly undervalues the company and its prospects..
"The board believes that the timing of the proposal is highly opportunistic, coming as it does at a time of severe turbulence in global financial markets. Furthermore the company's financial performance following the outbreak of Covid-19 has been particularly resilient, as outlined in the company's interim results for the six months ended 30 June 2020, issued on 23 July 2020."
G4S said shareholders were "strongly advised" to take no action in relation to the new proposal.
GardaWorld said it had made its intentions public "in the hope that G4S's shareholders will put pressure on their board to come to the table".
"GardaWorld believes its ownership of G4S would rescue a business that has failed its shareholders, employees, customers and the public for at least a decade," it said.
Founder, chairman and president Stephen Cretier said: "G4S needs an owner, not a manager. GardaWorld has 25 years of experience in the sector and we know how to improve and repurpose this business. As owner-operators, we believe that the combined business's operations will offer a better future for all those who depend on G4S. We will turn G4S around, ensuring it delivers for its customers, its people and the public.
"The combination of GardaWorld and G4S is an important part of our strategy to create the world's leading security services business."
At 1445 BST, G4S shares were up 25% at 182.65p.
Neil Wilson, chief market analyst at Markets.com, said: "There was chatter about a deal last spring which came to nothing, but it looks more serious this time. Since the pandemic G4S's valuation has made it more appealing, whilst revenues of about £7bn annually remain far ahead of GW. This will be the tiddler swallowing the whale. The offer would value G4S in the region of £3bn, roughly that of GW as of the BC Partners purchase of 51% of GW.
"Regarding this offer and the share price jump we need to consider whether this approach has any legs at all. Garda, which has been here before when it floated a possible deal that came to nothing last spring, has plenty of form on levered acquisitions. Things have changed since 2019, not least due to the pandemic, but also the arrival of BC Partners. In October 2019, BC Partners completed its purchase of a 51% interest in GW, valuing the company at C$5.2bn. In April Fitch noted GW's 'relatively high leverage and opportunistic financial policy' as a factor it B+ issuer default rating.
"According to Fitch, GW's pro forma net debt/EBITDA increased to a peak of 6.7x during 2019, and the agency expects leverage to remain above 6.0x during 2020 due to the impact of coronavirus on its business before returning below this level during 2021 or 2022. Debt funded acquisitions at already high multiples are its stock in trade, but these are usually deleveraging. In the last three years it has completed 19 deals that have added C$710m in revenues, according to Fitch. It has also shown plenty of evidence it can integrate acquisitions well with a steady EBIDTA margin gain, according to Fitch."
Wilson said G4S has a solid business but debt is concern, even if gearing has been lowered in recent months. It has about £600m in debt maturing next year with net debt standing at over £1.5bn, he noted.
"Business has held up well during the pandemic with some notable contract wins and first half earnings well ahead of forecasts back in July. Among these contract wins was the Wellingborough mega prison deal worth £300m, although this seems to have been put on hold due to a legal challenge by rival bidder MTC."
However, airport and port work has declined across Europe and the Middle East due to the pandemic, Wilson said, adding that the US business is solid with strong demand for security and tech services.