Forterra launches buyback following 'strong' 2021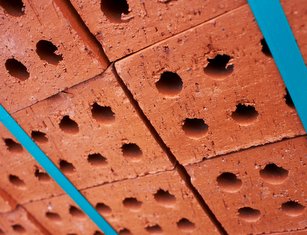 Masonry specialist Forterra announced a £40m share buyback on Wednesday, after strong demand throughout 2021 boosted both revenues and cash.
Full-year brick sales volumes rose 33% on 2020, and 1% on 2019. As a result, final revenues are expected to meet expectations at around £370m, a 27% jump on 2020 and 3% decline on 2019, following the closure of a precast concrete factory.
Year-end cash was ahead of expectations, Forterra added, allowing it to commence the £40m share buyback.
"The group continues to be highly cash generative with a strong liquidity position that provides considerable financial flexibility," it noted. "The board considers that it is returning a prudent level of cash to shareholders, which reflects the strong cash generative ability of the group while also retaining a strong balance sheet."
As at 1115 GMT, shares in Forterra were ahead 10% at 267.31p.
The housebuilding industry has seen demand surge in recent years as supply struggles to keep up with demand. The pandemic has further bolstered demand as people reassessed housing needs and took advantage of the stamp duty holiday.
However, supply chain issues, higher energy prices and a lack of skilled labour mean cost pressures are mounting and many manufacturers are now putting up prices in response.
Forterra acknowledged that cost inflation had impacted the 2021 results, with a "sudden" increase in energy costs in the fourth quarter.
It also said there had been "significant" double -igit price selling increases across key products toward the end of 2021 and into the current year, and did not it rule out further hikes: "Management [is] continuing to review the cost landscape before determining when further price increases will be applied."
Stephen Harrison, chief executive, said: "The strong customer demand seen through 2021 continued up to the end of the year, with 2022 trading continuing where 2021 ended. Having successfully delivered sizeable price increases across our product ranges we are confident of delivering meaning growth in 2022.
"We remain watchful of further inflationary cost pressures, and we will apply further price increases as necessary.
"We expect 2022 will be an important year as we prepare for a step change in output and financial performance from early 2023."
Forterra is due to publish full-year results on 10 March.