Drax confident in full-year performance after strong quarter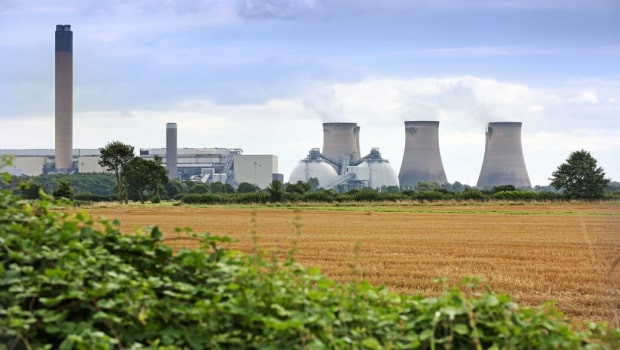 Drax Group said in an update on Wednesday that, after a strong first quarter, it expected 2022 adjusted EBITDA to be around the top end of the current range of analyst expectations.
The FTSE 250 power generator said it also expected to be "significantly below" 2x net debt-to-adjusted EBITDA by the end of the year.
Looking at the first quarter, it reported a "strong" system support performance, and an increase in the value of contracted power prices for the period from 2022 to 2024.
More than 99% of generation was from renewables, including sustainable biomass, hydroelectricity and pumped storage.
Around 400,000 tonnes of new biomass pellet production capacity was commissioned in the southeastern United States in the quarter.
Drax was set to pay a final dividend for 2021 of 11.3p per share, subject to the approval of shareholders at Wednesday's annual general meeting.
That would take the total dividend for 2021 to 18.8p per share, up from the 17.1p distribution made in 2020.
"In the first quarter of 2022 we delivered a strong system support performance as our reliable, renewable electricity continued to support UK energy security and helped to keep the lights on for millions of British homes and businesses," said chief executive officer Will Gardiner.
"We advanced our strategy to increase biomass pellet production, with another 400,000 tonnes of capacity commissioned from two new pellet plants in the US.
"We also progressed the engineering design work for our UK Bioenergy Carbon Capture and Storage (BECCS) project, which will deliver negative emissions for the UK and pioneer BECCS technology at scale."
Gardiner described BECCS as a "vital" carbon removals technology that the UN's IPCC said was "needed globally" to achieve net zero.
"With the right government support, Drax is ready to invest £3bn this decade in delivering vital renewable energy technologies including BECCS, a carbon removal technology that is cost-effective but also the only one that generates reliable, renewable electricity while removing millions of tonnes of carbon dioxide from the atmosphere."