Dr Martens shares in the red amid slowing sales growth, declining APAC sales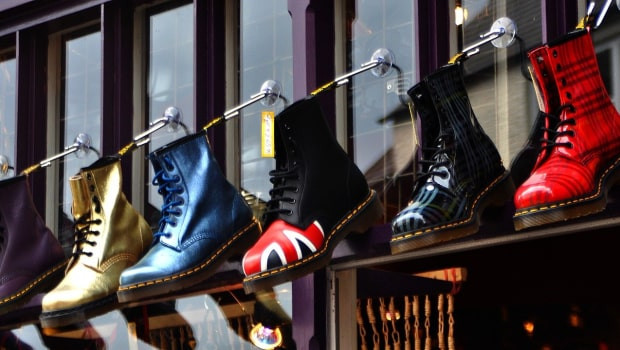 Shares in bootmaker Dr Martens slumped early on Thursday despite it posting third-quarter group revenues that were in line with internal expectations amid slowing sales growth and a significant drop in sales across the Asia-Pacific region.
Dr Martens said Q3 group revenues were up 11% year-on-year at £307.0m, as the third quarter, typically its strongest direct-to-consumer period, saw it deliver DTC revenue growth of 33%, with eCommerce growing strongly alongside a "very good recovery" in retail, resulting in an improved DTC mix of 64%.
However, the prioritisation of inventory into its DTC channel, due to the impact of Covid-19 on both manufacturing and global shipping, led to a lower performance in its wholesale division, with revenues down 14% in the quarter.
The FTSE 250-listed firm added that by region, Europe, the Middle East and Africa recorded "strong growth", while the Americas delivered a solid third quarter with "a very good" DTC performance being partially offset by wholesale woes.
Asia-Pacific revenues, on the other hand, were impacted by renewed Covid restrictions across the region, declining 28%.
Looking forward, Dr Martens said it was confident in achieving market expectations for its first full year as a listed business, assuming no significant Covid impacts in the fourth and final quarter.
Chief executive Kenny Wilson said: "We delivered a good performance during our largest quarter, with direct-to-consumer revenues growing 33% versus Q3 last year to 64% revenue mix.
"We continued to put our long-term custodian approach at the heart of decision making and proactively managed the business against a changing Covid backdrop, prioritising the higher margin DTC channels in line with our strategy. We remain confident in achieving market expectations for the full year."
As of 0910 GMT, Dr Martens shares are down 12.08% at 284.16p.