DiscoverIE ends year in stronger-than-expected position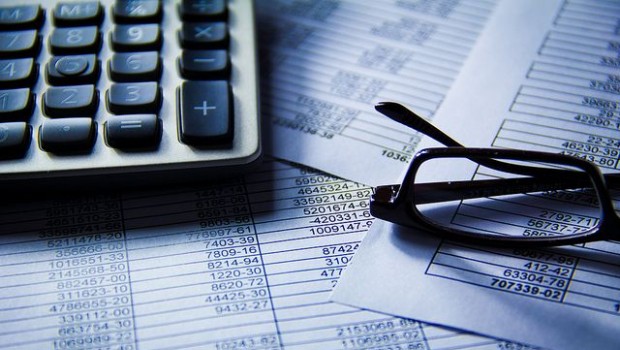 Customised electronics company DiscoverIE Group updated the market on the year ended 31 March on Friday, reporting that trading in China at the end of the final quarter was stronger than expected, with a more rapid recovery there following the reopening of its facilities after the peak of the Covid-19 coronavirus outbreak.
The London-listed firm said that, with trading elsewhere in the group at the end of the year as expected, group sales were ahead 8% at constant exchange rates for the year, with organic sales growth of 2%, driven by 5% organic growth in its design and manufacturing division.
As a result, earnings for the year were expected to be slightly ahead of its revised expectations set in March.
It said orders remained ahead of sales, driving the order book up 7% organically to £159m, making for a record year-end high.
The group said it had responded "decisively" to the Covid-19 pandemic, prioritising the safety of its employees and trading partners, and preserving its financial resources.
Looking at its operations, DiscoverIE said that after re-establishing operations in China, four facilities across Sri Lanka, India and the United States were required by local government mandate to close for a period.
All four had since reopened with limited, but growing, capacity.
All other sites remained open - several with "essential supplier" status - and a number operating at reduced capacity during the disruption.
"With the Group's decentralised structure , we have been able to quickly adapt to the evolving circumstances and adopt new ways of working, with each of our businesses implementing an operating plan developed to suit its local market and welfare requirements," the DiscoverIE board said in its statement.
"Over 650 employees are working from home and across all our locations there has been an overriding priority to establish safe working practices."
The company said its supply chains, which were being continuously monitored, had remained resilient, enabling the firm to maintain high levels of customer service across the group.
Additionally, significant effort had been spent to support customers in the "rapid development and supply" of key components for virus-related medical products, such as ventilators and testing instruments.
More than 50 such customer projects had been developed during March and April alone.
On the financial front, DiscoverIE said its position was "strong", with a committed syndicated bank facility of £180m and nearly £120m of undrawn headroom.
Gearing at year-end reduced to 1.3x, from 1.5x as at 31 December, following further strong cash generation, with interest cover standing at 12x - both being "comfortably within" the limits required under the company's facility agreements.
"Whilst our financial position is strong, we have taken prudent action to preserve cash and reduce operating expenses with a number of initiatives," the board explained.
Those actions included the deferral of non-essential capital expenditure and other discretionary spend, as well as bonuses and pay rises, together with a new hiring freeze.
DiscoverIE had also implemented a 20% salary reduction for the board and group executive for three months, maintained a continued focus on working capital, with customer credit monitoring intensified, and had deferred all acquisitions, although development of its pipeline had continued.
"In light of the current uncertainty, the board does not intend to propose a final dividend at the time of the full year results.
"The board will continue to monitor the situation and re-introduce distributions once there is greater clarity of trading conditions."
Looking at its current trading, DiscoverIE said sales to date for the first quarter were running 10% lower on an organic basis year-on-year, which it said was partly the result of the short-term impact of the facility closures experienced in March and April.
Customer demand remained "relatively resilient", with a book-to-bill ratio of 0.95-1.
The group said it had a "strong" order book, adding that its core market focus of renewable energy, medical, electrification of transportation, and industrial and connectivity, should help to reduce the ongoing impact from the Covid-19 pandemic.
"The duration and breadth of the market disruption arising from this situation remains unclear and therefore we do not believe it is appropriate to provide financial guidance for the current year at this early stage.
"Nevertheless, we are encouraged by the continued demand for our differentiated products and the response by our businesses which has enabled us to continue to operate effectively.
"The board believes that there will be significant scope for the group to progress its successful acquisition strategy as the situation stabilises and a good pipeline of opportunities continues to be developed."
DiscoverIE's board said its business model was "resilient and flexible", underpinned by a "clear strategy" focussed on high quality growth markets.
"With a strong funnel of design wins and acquisition targets, the group is well positioned for a return to strong growth as conditions recover."
The board said it was expecting to publish its results on 24 June, giving it adequate time to complete standard procedures given the current challenges posed by social distancing and remote working.
At 1037 BST, shares in DiscoverIE Group were up 8.35% at 467p.