Devolver maintains guidance despite underperformance of games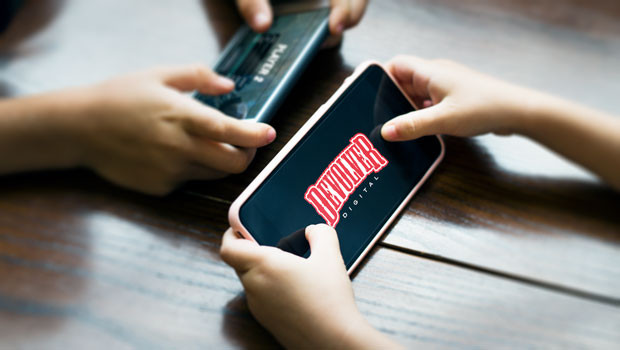 Indie video game publisher and developer Devolver Digital reported a 14% improvement in first-half revenues on Monday, to $53m.
The AIM-traded firm said its normalised gross profit increased 22% year-on-year for the six months ended 30 June, to $19m.
Its normalised adjusted EBITDA fell 46%, however, to $6.8m, which the board said reflected the underperformance of its first-half releases, as well as increased administrative and headcount costs.
The company recorded a statutory net loss for the period of $16.6m, swinging from a $79.5m profit a year ago, with the loss including a non-cash impact of $11.5m of share-based payments.
Cash at period-end of $74.2m would support Devolver's investment in organic growth, the board explained, as well as strategic acquisitions.
Looking ahead, Devolver maintained its full-year guidance for revenues of between $130m and $140m, implying year-on-year growth of over 30%.
Adjusted EBITDA was expected to range between $27m and $32m, meanwhile, implying year-on-year growth of about 15%.
Devolver said it was on-track to release 12 new games in 2022 across the group, with second-half titles including Cult of The Lamb, Return to Monkey Island, McPixel 3, Reigns: Three Kingdoms, as well as subsidiary Good Shepherd's Hard West 2.
It said its August release of Cult of The Lamb had already exceeded full-year expectations.
Title success to date in the second half, particularly Cult of the Lamb, had however been offset by weaker-than-expected subscription deal demand.
Looking further ahead, Devolver said there were currently more than 30 titles in the pipeline for 2023 to 2025.
"The return of face-to-face interaction and gaming conferences has helped unleash the full potential of Devolver's unique culture and experienced team of talented people," said chief executive officer Douglas Morin.
"We are seeing this with the success of Cult of The Lamb, which beat all Devolver records for first day and first week unit sales on all platforms, excepting 2020's Fall Guys."
Morin said Return to Monkey Island, released one week ago, had also generated "great excitement" in its first week.
"We have a clear strategy and a strong pipeline for the next three years that will continue to diversify our revenues across titles, developers, platforms and geography."
At 1041 BST, shares in Devolver Digital were down 3.66% at 79p.
Reporting by Josh White at Sharecast.com.