Covid-19 hits home at Capital & Regional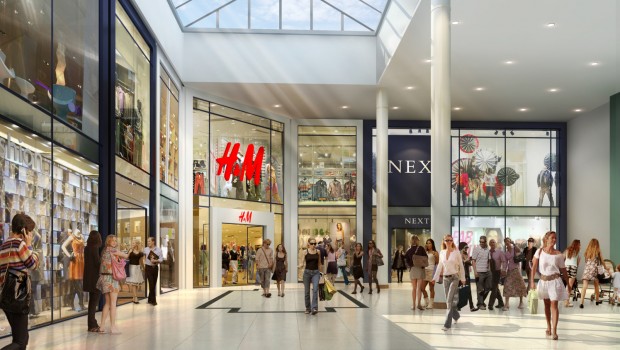 Capital & Regional reported a slide in full-year income on Tuesday, after the pandemic closed stores and kept shoppers at home.
The real estate investment trust said net rental income for the 12 months to 30 December was £34.1m, a 30.8% decline on the previous year. Adjusted profits tumbled 62.4% to £10.3m, while adjusted earnings per share were down 74.1% at 9.5p.
The statutory loss for the period widened from £121.0m in 2019 to £203.4m.
Net asset value per share was 150.0p, a 58.4% fall year-on-year, while the company's net debt to property value increased 19 percentage points to 65%.
Capital & Regional attributed the fall in net rental income to Covid-19, with the results further hit by a 27.5% reduction in property valuations.
Around 80% of rent was collected during the year. Footfall was significantly impacted by the pandemic, with 44.7m visits across the portfolio, though that outperformed the national index by 3.7%. Occupancy was 92% by the end of the year, compared to 97% in December 2019.
Lawrence Hutchings, chief executive, said: "Few could have foreseen the scale, devastating impact, or duration, of the Covid-19 pandemic, which is both a humanitarian and economic crisis.
"All aspects of the company's operations were materially impacted by the measures put in place by the government to manage the pandemic. This has put significant pressure on our income, values and therefore leverage.
"However, we believe that the combination of our community centre strategy, which had clear sign of the structural changes, and our focus on local destinations providing non-discretionary goods and services has never been more relevant, as evidenced by our relative performance on the areas within our control."
Looking ahead to non-essential retail reopening from 12 April, Hutchings said trading had bounced back when lockdown restrictions had been previously lifted.
"We look forward to the return to a more normalised trading environment, when we will be able to better asses the retail landscape and the needs of the business," he noted.
Peel Hunt said: "There is £60m of cash held centrally and without restriction, and waivers have been obtained on all first quarter income covenants. Despite the balance sheet issues, and against significant challenges of course, operationally management and the portfolio have performed well."
As at 1245 GMT, shares in Capital & Regional were ahead 9% at 88.0p.