Cost pressures hit earnings at Fevertree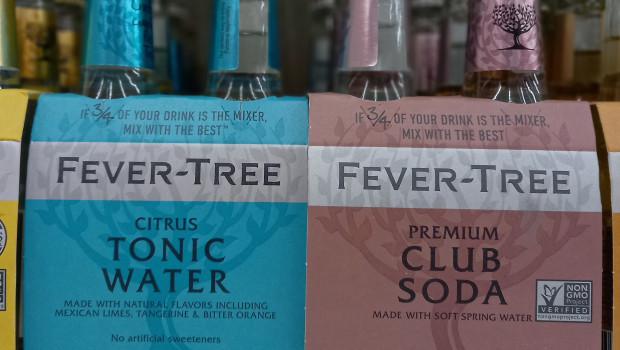 Fevertree Drinks reiterated its 2023 guidance on Wednesday, despite inflationary pressures weighing heavily on earnings.
The AIM-listed tonic maker saw revenues in the year to 31 December jump 11% to £344.3m, driven by strong international growth. Sales were ahead 23% in the US and 14% in Europe, helping to offset a 2% decline in the UK.
Adjusted earnings before interest, tax, depreciation and amortisation were £39.7m, however, marginally ahead of expectations but still down 37% on the previous year.
Fevertree said gross margin had been hit by industry-wide inflationary pressures, most notably in the cost of glass and trans-Atlantic freight, although that was partially offset by prices increases and improvements in the sales mix.
Looking to the current year, Fevertree said it had seen an "encouraging" start to 2023 in its key growth markets, and reiterated full-year guidance for revenues of between £390m and £405m.
It added: "While the business is facing significant inflationary headwinds, most notably in relation to glass bottle costs, we are focused on mitigating actions through a combination of pricing across regions, cost saving initiatives and increased local production.
"As a result, the group expects to deliver EBITDA in line with previous guidance of between £36m and £42m."
Tim Warrillow, chief executive, said: "The group has delivered a strong sales performance underpinned by a very encouraging 18% average growth across the US, Europe and rest of the world. These regions now account for nearly 70% of our business.
"While the group continues to operate in a challenging cost environment, we are resolutely focused on delivering a wide range of initiatives that will optimise operational capabilities and underpin our confidence in driving margin improvement in 2024 and beyond."