Coca-Cola HBC pleased with first quarter as Covid-19 challenges remain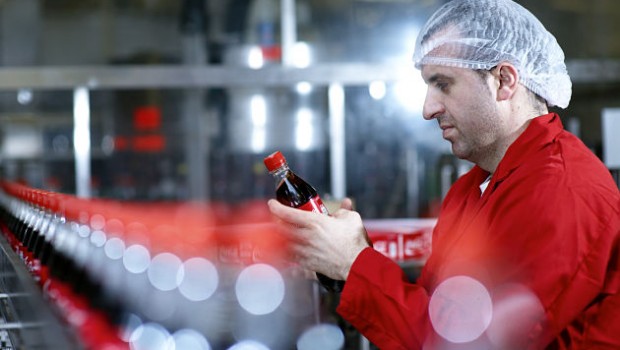 Coca-Cola HBC reported a "good start" to the year in a "challenging" environment on Wednesday, with 2.7% currency-neutral revenue growth in its first quarter, or 6.1% on a like-for-like basis.
The FTSE 100 soft drinks bottler said that was driven by sparkling and energy drinks, its emerging segment, and "strong execution" in the at-home channel.
It said growth accelerated in the emerging segment, while the established and developing segments continued to be impacted by Covid-19 restrictions through most of the quarter.
Volumes were up 1.5%, or 4.7% on a like‑for‑like basis, while sparkling and energy drinks together grew 10.7%.
The board noted that the comparative period in 2020 had three fewer selling days but also benefited from 2.5 months of pre-pandemic trading.
Currency-neutral revenue per case was 1.2% higher, or +1.3% on a like-for-like basis, with continued strong category mix and pricing reported in a number of markets.
HBC said it gained or maintained its value share in non-alcoholic ready-to-drink and sparkling in the majority of its markets, adding that the roll-out of the Costa Coffee brand was progressing well, with a range of formats now selling in 16 markets.
Looking at its three segments, HBC reported sustained positive price-mix development in its established segment, despite ongoing restrictions in the out-of-home channel.
In the developing segment, the company said the introduction of a sugar tax in Poland progressed as expected, with volume recovering at the end of the quarter.
Pricing taken to offset the tax had a 10.3 percentage point impact on price-mix for the segment.
Finally, in the emerging segment, the firm reported continued strong momentum in Nigeria and accelerated trends in Russia, with both markets growing volumes at double‑digit rates.
"We have had a good start to the year despite the continued impact of the pandemic, with revenue growth led by sparkling, energy and strong execution in the at-home channel," said chief executive officer Zoran Bogdanovic.
"Our operational agility, flexible route to market and strong customer relationships mean that we are well placed to capitalise on the reopening of the out-of-home channel."
In the meantime, Bogdanovic said the company's "diverse and balanced" geographic footprint had allowed it to benefit from accelerating revenue in the emerging market segment, while lockdowns continued to impact most European markets.
"The speed and shape of recovery from the pandemic remains uncertain, but the first quarter puts us on track to achieve our 2021 guidance for a strong recovery in currency-neutral revenues, along with a small increase in EBIT margin."
At 0858 BST, shares in Coca-Cola HBC were up 0.64% at 2,499p.