Chemring sees FY in line as it wins $99m US govt contract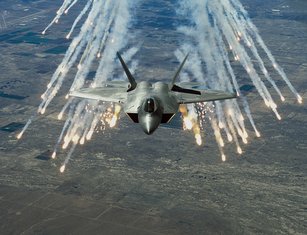 Defence and security technology company Chemring said it had won a $99m US government contract to supply a biological warfare detection system, and added that full-year trading was in line with expectations.
The Enhanced Maritime Biological Detection system is an advanced sensor system to detect, collect and identify airborne biological warfare agents, Chemring said on Tuesday.
An initial delivery order of $16m would see deliveries made in the final quarter of fiscal 2022 and 2023, the company added.
In Australia, Chemring said it had received a contract modification valued at $20m in addition to the $22m contract that was announced on September 28 to supply of MJU-68/B infrared countermeasures as part of the F-35 fighter jet programme.
Looking ahead, the company said the results for the year to October 31 was expected to be in line with expectations, with adjusted operating profit forecast to be in line with the consensus expectations of £57.5m in a range of £56m - £59.6m.