Cash hedge settlements underpin final numbers for Diversified Gas & Oil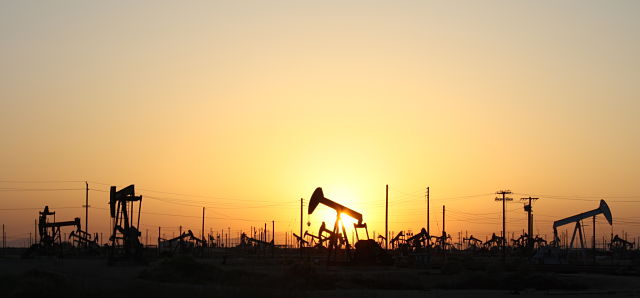 Diversified Gas & Oil reported adjusted total revenue of $553m in its final results on Monday, which was up 8% year-on-year.
The FTSE 250 company said that included $145m of cash hedge settlements, and when excluding those settlements, total revenue fell to $409m from $462m in 2019 as a result of lower commodity prices, partially offset by higher production from acquired production at the Carbon and EQT assets.
Hedged adjusted EBITDA was 10% higher year-on-year at $301m, which was bolstered by the $145m of hedge cash settlements, which "significantly offset" the low natural gas prices seen in the year.
The group said that on a reported basis, it recorded a pre-tax loss of $23m, swinging from net income of $99m, with the loss including a non-cash pre-tax mark-to-market hedge valuation loss of $239m.
It said its cash margin for the year was 54%, driven by a 10% reduction in total cash expenses to $1.15 per million cubic feet equivalent, or $6.92 per barrel of oil equivalent.
Diversified said it was recommending a final quarterly dividend of four US cents per share, making for a total dividend for the year of 15.25 cents, up 10% on 2019.
The company said its exit rate production in December was up 8% year-on-year at 103,000 barrels of oil equivalent per day.
It reported an "exceptionally low" corporate annual decline rate of around 7%, including both conventional and unconventional wells.
"I am exceptionally pleased with our results in 2020 as they reflect the resilience of our business model and its proven ability to consistently deliver shareholder value and returns, even in the most challenging of markets," said chief executive officer Rusty Hutson, Jr.
"Our commitment to value-accretive growth, operational excellence, cost discipline, and risk mitigation drove the Group's solid performance through turbulent times.
"Our long-standing strategy of focusing on low-risk assets and reliable cash flows position DGO for further growth, and enables us to maintain our firm commitment to shareholder returns, evidenced by the increase in our per-share dividend, which we raised twice, or 14%, during the year."
Hutson said that with a business model "grounded" in asset and environmental stewardship, the company made "significant" strides in developing plans and adopting disclosure frameworks aimed at improving its environmental footprint in 2020.
"Additionally, we strengthened our track record of accretive growth with the successful acquisitions of both upstream and midstream assets, contributing to a consistent, strong cash margin and enlarging our portfolio of smarter asset management opportunities on a base of assets with an exceptionally low corporate decline rate of around 7%.
"Our commitment to acquire low-decline assets enables us to replace production declines with approximately 10% of our adjusted EBITDA while meeting our operating and environmental, social and governance (ESG) commitments, reducing our debt and making consistent quarterly dividend payments to shareholders.
"Our move in May to the premium segment of the main market, and subsequent inclusion in FTSE 250, reflects the evolution of our business and enables us to solidify our position as the leading independent producer on the London Stock Exchange."
Hutson added that even so, with the "shifting market" dynamics of the last few years, the company was seeing a "generational opportunity" to accelerate its accretive consolidation strategy, with its strategic partnership with Oaktree Capital positioning it to capitalise on those opportunities, whether within or outside the Appalachian Basin.
"The positive fundamentals and outlook for US natural gas are creating a supportive tailwind, which gives us confidence in our ability to sustain our dividend and create value for our stakeholders."
At 0830 GMT, shares in Diversified Gas & Oil were down 0.17% at 127.78p.