Caledonia Investments to take minority stake in Stonehage Fleming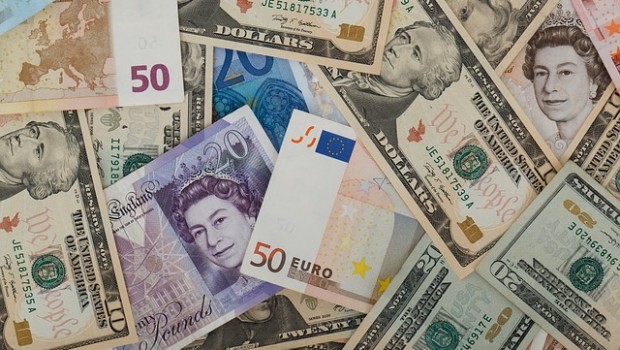 Caledonia Investments has agreed terms to acquire a minority stake in independently-owned family office Stonehage Fleming Family & Partners, it announced on Friday
The FTSE 250 company said Stonehage Fleming was formed in 2015 through the merger of Stonehage Group and Fleming Family & Partners.
It is the largest family office in the Europe, Middle East and Africa region, and the second largest non-bank provider of family office services globally - a market which Caledonia said was estimated to be growing at around 9% per annum, driven by the rising demand of ultra-high net worth families for assistance in the organisation of their wealth.
Caledonia said its investment would be structured by way of a tender offer made to all of Stonehage Fleming's shareholders, that would take place in conjunction with a share buy-back offer by Stonehage Fleming, and would result in Caledonia acquiring 36.7% of the fully-diluted capital.
The transaction remained conditional on obtaining regulatory approvals in a number of jurisdictions, which was expected within three months.
Caledonia's board said the exact consideration payable on completion would be dependent on the precise number of shares to be acquired in order to achieve the 36.7% stake, but would be approximately £92m.
The company also agreed to pay additional deferred consideration of up to a maximum of £20.6m, contingent on Stonehage Fleming achieving certain financial targets for its years ending 31 March 2020 and 2021.
To expedite the tender offer, Caledonia also agreed to underwrite a £30m term loan facility for Stonehage Fleming as part of the funding of the transaction, although it was expected that a third-party facility would be put in place with "major international banks" prior to completion of the transaction, or shortly afterwards.
Caledonia said it would be investing alongside Stonehage Fleming's existing shareholders, including the incumbent management team, whose principal executives were group chief executive officer Giuseppe Ciucci, managing partner Ari Tatos, and partner chairman in Jersey, Ian Crosby.
All of the management team would remain with the business following completion and they, together with other members of staff, would retain ownership of approximately 50% of the share capital.
Caledonia would benefit from certain minority protections in relation to its shareholding, including agreed dividend policies and the structuring of its shares as preferred shares ranking in priority to the other shareholders in certain circumstances in terms of capital invested, the board explained.
Two members of Caledonia's unquoted team would also join Stonehage Fleming's board.
"The increasingly complex ultra-high net worth market offers very attractive long term growth dynamics, which will offer significant opportunities to Stonehage Fleming given its breadth of service and geographical reach," said Caledonia Investments head of unquoted investments Duncan Johnson.
"This transaction fits our strategy of investing in well-established private companies, with proven management teams, offering long term capital growth potential, as well as strong cash generation to support an attractive dividend yield."
Johnson noted that Caledonia had a "very successful" investment in Robert Fleming Holdings in the decade leading up to its acquisition by Chase Manhattan Bank in 2000.
"We are delighted to have again become involved in its successor business.
"We look forward to working with Giuseppe and the team to build further on Stonehage Fleming's success in the years to come."
Giuseppe Ciucci, Stonehage Fleming's group chief executive, added that the "rapidly changing world" offered both opportunity and challenges to wealth creators, with his company believing there remained "considerable scope" for it to develop its services further to help clients protect their wealth and manage family succession.
"We are delighted to have found in Caledonia a long term financial partner with a similar ethos and heritage to our own, as we pursue our ambition to become the leading independent global family office."