Burberry chief creative officer Riccardo Tisci to step down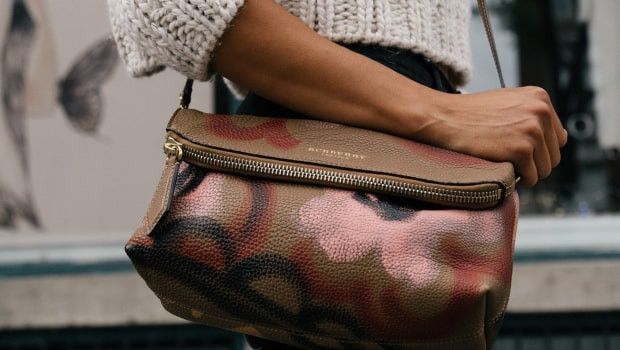 Luxury fashion brand Burberry said on Wednesday that chief creative officer Riccardo Tisci will be stepping down at the end of the month.
Tisci has decided to leave after almost five years, during which he spearheaded Burberry's creative transformation.
Burberry said that under his creative leadership, the company "re-energised its brand image, introducing a new visual identity and reviving the Thomas Burberry Monogram".
Tisci will be succeeded by Daniel Lee, who will join the group on 3 October. Burberry said that Lee - an award-winning designer - will be based at the company headquarters in London and report to chief executive Jonathan Akeroyd.
From 2018 to 2021, Lee served as creative director at Italian luxury brand Bottega. He was previously director of ready-to-wear design at Celine, which he joined in 2012, and he has also worked at Maison Margiela, Balenciaga and Donna Karan.
Akeroyd said: "Riccardo has played a pivotal role in repositioning Burberry. He has enhanced our creative language, modernised and elevated our product offer and brought a new generation of luxury customers to our brand.
"On behalf of everyone at Burberry, I would like to thank him for his creative leadership and wish him the very best for the future."
At 0925 BST, the shares were up 3.8% at 1,748.00p.
Russ Mould, investment director at AJ Bell, said: "The rise in Burberry's share price is perplexing given the news that chief creative officer Riccardo Tisci is leaving, as he was well respected. Yet in the fickle world of fashion, trends come and go, and so the arrival of someone new may just have excited investors.
"Tisci's replacement is Bradford-born Daniel Lee who is credited for helping to breathe some new life into Italian luxury brand Bottega Veneta.
"Burberry's main challenge of late has been linked to Covid restrictions rather than whether someone likes its latest scarf or coat. Sales have suffered because of Covid lockdowns in China, one of its key selling regions. Solving that problem is currently far more important to its business than what Lee might conjure up with a pen and sketchbook.
"Tisci's departure also begs the question if there is some unrest inside the company, given that chief operating and financial officer Julie Brown last week handed in her notice. Perhaps it's simply a case of new chief executive Jonathan Akeroyd working out who he wants on his team and who might not fit with his strategy for the business. We'll get an insight into what he plans for Burberry with a strategy update in November."