Boohoo says revenue growth to beat guidance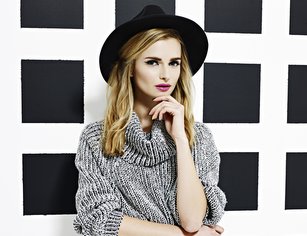 Boohoo said annual revenue growth would be stronger than expected after sales surged 40% in the runup to Christmas.
The fast fashion group said it expected revenue to rise by 36-38% in the year to the end of February, up from earlier guidance for a 28-32% increase.
Revenue increased to £660.8m from £473.7m in the four months to the end of December, the owner of Nasty Gal, Karen Millen and other brands said in a trading update. The increase was strong but slightly weaker than the 42% growth in the 10 months to the end of December.
Boohoo said sales rose in all markets and across all its brands. UK sales rose 40% to £357.2m and US sales jumped 51% at constant currency to £167.7m. Gross margin was 53%, down 50 basis points. Net cash improved to £386.9m from £344.9m at the end of August.
Russ Mould, investment director at AJ Bell, said: "At face value the latest trading update from online retailer Boohoo looks good. However, context is key, and sales growth has actually decelerated slightly."
The company's shares fell 2.2% to 361.3p at 09:57 GMT.
Boohoo outperformed financial expectations while working to overhaul its business practices after a scandal over the poor treatment of workers at factories in Leicester that make its products.
The company said former judge Brian Leveson's first report into its actions "acknowledges the pace … boohoo is making towards effecting change, while noting that recommendations remain work in progress".
John Lyttle, Boohoo chief executive, said: "I'm delighted with the group's performance over the peak trading period. The group is in an excellent position entering 2021, which we expect to be another year of progress."