BAE Systems trading in line so far this year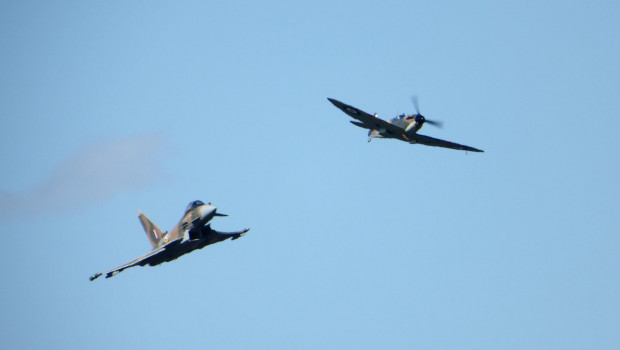 BAE Systems said on Thursday that trading so far this year has been in line with expectations, with "continued good operational performance".
In an update ahead of its annual meeting, the defence contractor maintained its full-year guidance for 3% to 5% growth in sales, 4% to 6% growth in underlying EBIT and 5% to 7% growth in underlying earnings per share versus 2022. The company also continues to expect free cash flow of more than £1.2bn.
Chief executive Charles Woodburn said: "Order flow on new programmes, renewals and progress on our opportunity pipeline remains strong. In particular, the AUKUS announcement in March is significant for the company in the medium and long-term and we look forward to supporting our customers in this far-reaching programme.
"In the current elevated global threat environment, we're continuing to deliver on mission critical requirements to our customers, and our global presence and diverse portfolio of products and services provide a high visibility for top line growth, margin expansion and cash generation in the coming years."
Aarin Chiekrie, equity analyst at Hargreaves Lansdown, said: "There were no big surprises from BAE Systems in today's update. Many governments are expected to continue raising their defence budgets amid escalating global tensions, and BAE's diverse geographic reach means it's set to benefit by capturing this extra spending. That's reflected in bumper order intakes so far this year which are once again expected to exceed full-year sales. These orders are typically long-cycle too, spread over several years, so it gives BAE multi-year revenue visibility. An enviable asset to have in uncertain times.
"That's led BAE to reaffirm all of its full-year guidance. Underlying earnings per share growth is expected to outpace sales growth this year, helped by a buyback programme that's moving full steam ahead. But ultimately, the group's profitability is based on its estimates of revenues and future costs. And the long-term nature of many contracts means that the related risks and costs can change over time too. While we think BAE is in good shape to deliver on its long-term growth strategy, uncertainty around future costs will remain a risk."