Babcock considers dividend after trading in line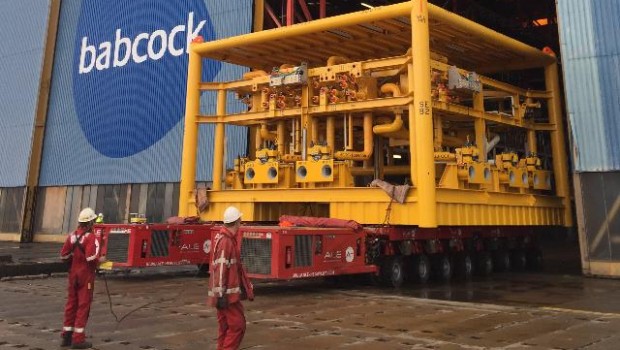 Babcock International said it was considering whether to pay a final dividend as the infrastructure group reported final quarter trading in line with expectations.
In its first update on the impact of the Covid-19 crisis Babcock said the virus had a small impact on trading in the three months to the end of March. Some parts of the business are running at reduced levels including short cycle work and some training and transportation.
All Babcock's major sites are open with workers delivering services to defence and emergency services customers. Aerial emergency services are helping governments deal with the Covid-19 crisis and Babcock has a contract to make 10,000 ventilators fort he UK government.
Babcock said it had a strong order book but that the impact of the crisis in the new financial year was not clear. The company is reducing and delaying spending to conserve cash but, unlike many other companies, has not decided to scrap its next dividend.
"The board will consider the final ordinary dividend for this financial year ahead of our full year results announcement taking into account developments over the next two months," Babcock said. The company's shares rose 5.6% to 362.95p at 08:44 BST.
The FTSE 250 company said it had access to about £2.4bn of borrowing facilities made up mainly of long-term maturities. Babcock has drawn down its entire £775m revolving credit facility.
"As such, the group had a significant cash balance at 31 March 2020 and has substantial liquidity for the next financial year," Babcock said. The company will report annual results on 27 May.
Babcock said it would consider using government programmes to manage lack of activity and had postponed the annual pay increase for its senior management team.