Babcock backs FY expectations after 'encouraging' start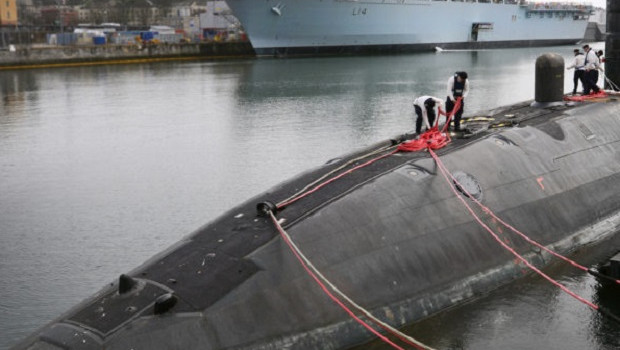 Babcock backed its full-year expectations on Thursday as it said trading since the start of the financial year has been "encouraging".
In an update for the first five months of the year ahead of its annual general meeting, the defence contractor hailed good organic revenue growth, an improved operational performance and higher cash flow compared to the same period a year earlier.
Babcock said that including the impact of contract phasing in the marine segment and further growth in nuclear infrastructure programmes, organic revenue growth is offsetting the impact of disposals in the previous year.
"New programme wins, contract renewals and progress on the group's opportunity pipeline remain strong, supporting the board's unchanged expectations for another year of organic revenue growth, further underlying margin expansion, improved free cash flow and progress towards the group's medium-term guidance," it said.
Operating profit also benefitted from the earlier-than-expected receipt of initial licence fees associated with the Polish MIECZNIK frigate programme, Babcock said.