Aviva confident after turbulent third quarter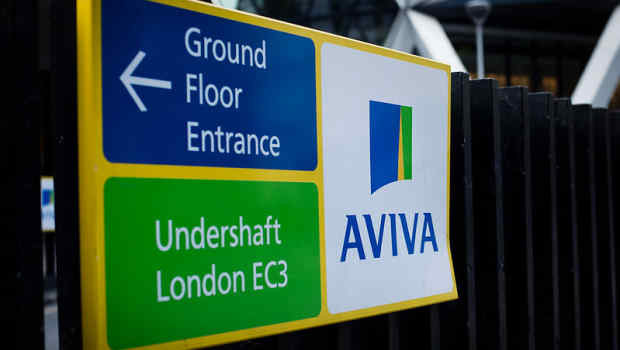 Aviva reported more positive momentum in its third quarter on Wednesday, with the value of new business in its UK and Ireland life division rising 46% to £466m.
The FTSE 100 company said its value of new business margin was 1.9%, driven by a higher value of new business in annuities and equity release, of £143m.
It also posted continued good sales growth of 3% in wealth and 4% in protection and health, which were offset by lower bulk purchase Annuity volumes as the firm remained "selective and disciplined" on price.
Overall UK and Ireland life sales of £24.9bn were down 1%.
Aviva recorded "strong" net flows in workplace of £4.1bn, up 11%, with overall wealth net flows totalling a "resilient" 6% of opening assets under management at £7bn, but down 4% versus the first nine months of 2021 due to a "challenging environment" for investment activity on Aviva's platform business.
The company completed the acquisition of Succession Wealth in August, adding that Succession Wealth advisers cou;d now access Aviva's platform.
General Insurance gross written premiums were up 10%, or 7% at constant currency, to £7.2bn, with UK gross written premiums rising 7% to £3.9bn, and Canada gross written premiums ahead 8% at constant currency to £3.0bn.
The firm's general insurance combined operating ratio remained "strong" at 94.3%, up from 92.4% in the first nine months of 2021, which the board said reflected a "more normal" claims frequency versus the same period last year.
It said it was continuing to maintain a "disciplined" response to claims inflation.
Looking at its costs, Aviva said its baseline controllable costs were down 2% year-on-year to £2bn, adding that it was on track to deliver a savings target of £750m by the end of 2024, relative to its 2018 baseline.
The company's estimated Solvency II shareholder cover ratio of 223% was down 11 percentage points during the third quarter, mainly driven by operating capital generation and net positive market movements more-than-offset by the interim dividend, as well as £500m redemption of restricted tier 1 debt, and the completion of the Succession Wealth acquisition.
Surplus capital above a 180% cover ratio increased during the third quarter to £2.5bn from £2.3bn on a pro forma basis.
The firm's Solvency II debt leverage ratio was 31%, or 29% pro forma for planned further debt reduction and pension scheme payments.
In line with its interim results in August, Aviva said it was expecting to launch a new share buyback programme with its 2022 full-year results, subject to market conditions and regulatory approval.
Looking ahead, Aviva said that given the "challenging" economic backdrop and market volatility, its performance over the first nine months together with its diversified product set reinforced its confidence in its prospects, financial targets and outlook.
The company's capital and liquidity positions had been tested by recent market conditions, and had been shown to be "robust and resilient".
It said it was continuing to monitor exposures carefully, but believed its capital strength would remain a competitive advantage.
Aviva's dividend guidance of £870m, or 31p for 2022 and £915m, or 32.5p for 2023, together with its intention to return further capital to shareholders in 2023, remained unchanged.
"Trading is positive and our performance is consistently strong," said chief executive officer Amanda Blanc.
"We have had a good nine months due to our market leading positions, our customer focus and the clear benefits of Aviva's diversified business across insurance, wealth and retirement.
"Our customers have continued to save for their future and protect what is valuable to them."
Blanc said flows in the wealth business were "encouraging", and general insurance volumes continuing to grow, especially in commercial lines.
"Profitability also remains robust across both life and general insurance.
"Aviva's capital and liquidity position is strong and our high quality asset portfolio has performed well during the recent period of extreme market volatility.
"We remain confident in the outlook for Aviva. We are on track to deliver our financial targets and trading momentum is building."
At 0947 GMT, shares in Aviva were down 2.12% at 424.7p.
Reporting by Josh White for Sharecast.com.