Aston Martin prepares supply chain for no-deal Brexit - report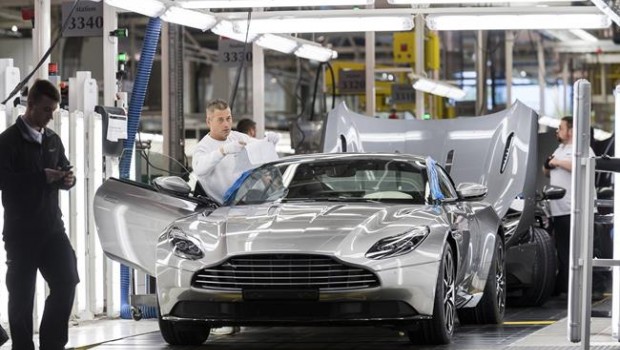 Aston Martin Lagonda has put in place a number of measures to prepare for a potential no-deal Brexit, according to a report on Monday.
As well as appointing ex-Nissan and Rolls-Royce executive John Griffiths as an interim head of its supply chain, the luxury car manufacturer has approved plans to fly components into Britain and bring other parts in through ports other than Dover.
Aston Martin orders all the parts for its cars twelve weeks in advance.
Chief executive Andy Palmer told Reuters that the board had authorised the contingency plans last month.
"We have to prepare for the worst case scenario," Palmer told the newswire.
The first UK car maker to list in London since Jaguar in the 1990s, Aston Martin achieved a £4.3bn valuation in its early October flotation.
The company in November confirmed it had produced 1,776 cars in the third quarter and reaffirmed target to deliver 6,200-6,400 cars in 2018, 7,100-7,300 in 2019 and ramp up to roughly 14,000 units annually in the medium term.
Despite the share price skidding down from the 1,900p offer price to below 1,200p, was promoted into the FTSE 250 in December.