Another record set of interim numbers for iEnergizer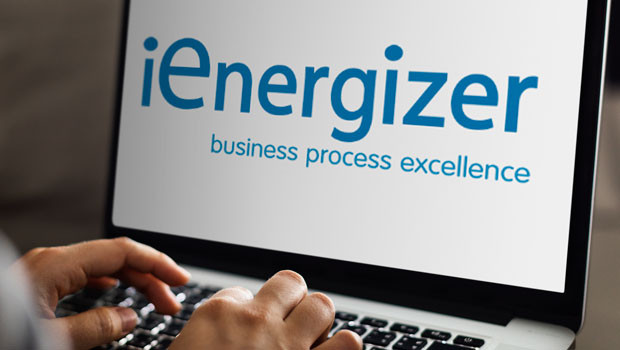 Technology and digital media specialist iEnergizer reported another "record set" of interim results on Monday, declaring an increased interim dividend of 11.07p per share on the back of an uptick in earnings, and amid confidence in its growth strategy and outlook for the full year.
The AIM-traded firm described "highly profitable" revenue growth and sustained margin improvements in the six months ended 30 September, achieved through new customer contracts and the "deepening" of existing customer relationships, alongside continued and careful cost management, further supported by the strengthening dollar against the Indian rupee.
Revenue was up 24% year-on-year at $152m , with service revenue rising 23%, while EBITDA escalated $10m to $54.4m, resulting in an EBITDA margin of 36%.
The company's operating profit increased to $48.8m, up from $42m a year earlier, resulting in an operating profit margin of 32%.
Profit before tax came in at $44.3m, up from $37.9m at the same time a year earlier, while its profit after tax increased to $41.2m from $34.3m.
Gross debt narrowed to $138.4m, from $139.7m at the end of March.
The board's interim dividend of 11.07p per share, for a total of $24m, was up from the previous 8.12p interim distribution.
Looking ahead, the board said it was "delighted" with the group's strategic progress during the first half, and the delivery of further organic momentum and margin improvements.
It said that while it recognised current macroeconomic uncertainty, it was "optimistic" for the rest of the 2023 financial year, particularly due to ongoing inflationary pressures which was continuing to drive multinationals to focus on both cost reduction and revenue retention.
Overall, new customer contract wins, the "recurring and repeat nature" of the business and improved margins gave the directors confidence in the future outlook for the company, and underpinned their expectations for the rest of the year.
"We are delighted to report another strong performance by iEnergizer, with highly profitable growth in revenue and profit margins, which exceeded our expectations for the first half of 2023," said chairman Marc Vassanelli.
"This has been driven by ongoing innovations that ensure iEnergizer continues to offer a market-leading proposition that enables our dedicated colleagues to deepen existing customer relationships and attract new customers for our service lines, combined with active cost management."
Reflecting the group's strong balance sheet and its cash-generative nature, Vassanelli said it was "pleased to announce" the interim dividend of 11.07p, continuing its approach since the first half of 2020.
"With iEnergizer's solid foundations; its proven strength in operational execution and healthy balance sheet; our differentiated offerings, successful new sales initiatives, and substantial opportunities for further growth identified, we expect a continued strong momentum across the group."
At 0935 GMT, shares in iEnergizer were up 1.36% at 485p.
Reporting by Josh White for Sharecast.com.