AG Barr confident of meeting FY expectations after 'strong' first half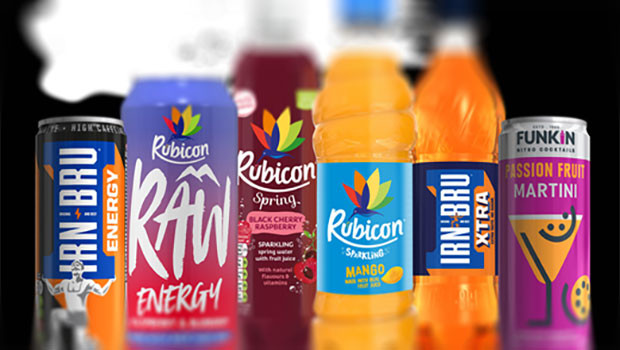 Irn-Bru maker AG Barr said on Tuesday that it was confident of delivering full-year profit in line with recently-increased market expectations after a "strong" first-half performance.
In the 26 weeks to 30 July, adjusted pre-tax profit rose 6.7% to £27m on revenue of £210.4m, up 33.2% on the same period a year earlier. Like-for-like revenue was 10.4% higher at £174.3m.
AG Barr hailed a strong financial performance and "significant" progress across strategic priorities, including successfully bringing Boost Drinks and MOMA Foods into the group.
It pointed to strong trading across the group, with volume growth and market share gains in the soft drinks segment in particular, where revenues grew 38.9% to £181.9m. Funkin revenue ticked up 2.6% to £23.3m and other revenue was 23.8% higher at £5.2m.
"In August we communicated our expectation of delivering a full year profit performance marginally above the top end of analyst consensus," the company said. "Despite the extended period of poor weather across the summer, we remain confident in delivering in line with these revised market expectations."
Chief executive Roger White said: "We have made significant financial and strategic progress in the first half and have exciting plans in place for the balance of the year to sustain our growth momentum.
"We remain confident in delivering a full year profit performance in line with our recently increased market expectations and are well positioned to deliver strong shareholder returns for the long-term."
At 0920 BST, the shares were up 2% at 494.93p.
Russ Mould, investment director at AJ Bell, said: "Given the wet weather and the impact this could have had on demand, this is a highly creditable outcome and suggests the company's portfolio of products retains strong appeal.
"The affordable luxury of a soft drink is the kind of purchase people are less likely to put off even if they're feeling the squeeze and, if they like the brand, they're unlikely to be discouraged by a few pence being added to the purchase price."