Acquisitions drive first half growth at ContourGlobal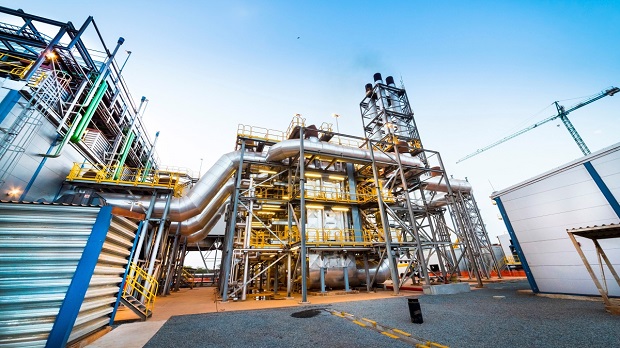 Electricity generation group ContourGlobal reported 15% year-on-year growth in its consolidated revenue in its first half on Thursday, to $617.4m.
The FTSE 250 company said income from operations was up 27% in the six months ended 30 June, to $142.6m, while adjusted EBITDA rose 36% to $357.2m.
Its board proposed a quarterly dividend of 3.6901 US cents per share, equivalent to $24.75m, which it said reflected its commitment to 10% year-on-year dividend growth, supported by its "strong and predictable" cash flow generation.
The firm said "good progress" was made with regards to achieving its target of doubling Adjusted EBITDA by 2022.
During the period, it completed the sale of 49% of its 250 MW concentrated solar power portfolio in Spain for a final consideration of €134m, which contributed $52m to first half adjusted EBITDA.
Since the period ended, €100m of the aggregate principal amount of ContourGlobal's 4.125% senior secured notes, due 2025, were issued at 106.0% of par, corresponding to a yield to maturity of 3.024%.
The board said the acquisition of two natural gas-fired combined heat and power plants in Mexico was expected to close in the third quarter, and to generate $110m of adjusted EBITDA on a full-year basis.
Reflecting the timing of the closing of that acquisition, it said it expected 2019 adjusted EBITDA to be in the lower half of its previously announced guidance of between $720m and $770m for the full year, at constant foreign exchange rates.
"We are pleased to announce strong first-half results, delivering on financial, operational and growth commitments," said the company's president and chief executive officer Joseph C Brandt.
"We successfully integrated the 250MW CSP facilities in the southwest of Spain which contributed to our growth.
"In May we completed the sale of 49% of the CSP assets to our strategic partner Credit Suisse Energy Infrastructure Partners for €134m in cash consideration."
Brandt noted that the combined heat and power acquisition in Mexico, signed in January, had received shareholder approval and was expected to close in the third quarter of 2019.
"It will bring high quality contracted cash flows and an expected annual adjusted EBITDA contribution of $110m.
"We continue to see attractive growth opportunities in our core markets in both the acquisition and greenfield segment."
The board was "pleased" with the pipeline, Brandt added, and its accelerated progress towards achieving its IPO objective of doubling adjusted EBITDA by 2022 without the need to issue shares or exceed target net leverage.
"We are pleased to announce a quarterly dividend of 3.6901 cents per share, reflecting our commitment to grow our dividend by 10% on an annual basis.
"This commitment is supported by the company's substantial and predictable cash generation."