Renewable energy firms set to deliver multi-billion wind farms in UK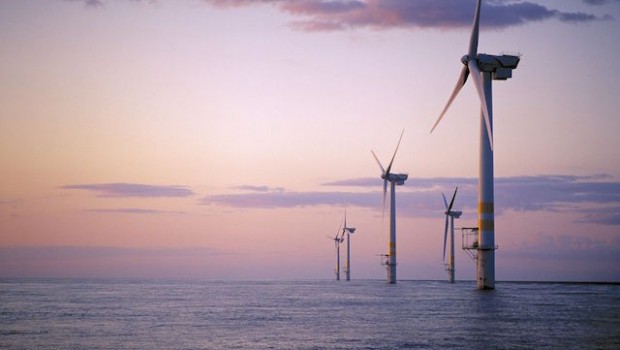 UK green energy companies are set to deliver multi-billion pound wind farm investments across the north-east of England and Scotland to help power the new economy through clean energy.
Scottish Power plans to reopen Scotland's oldest commercial wind farm as part of a £150m scheme to develop a clean energy cluster in central Scotland capable of supplying 100,000 homes with green electricity.
The wind farm is expected to create 600 jobs at its peak, and 280 long-term jobs.
Keith Anderson, the boss of Scottish Power, told the Guardian that the upgrade of Scotland's first commercial wind farm, Hagshaw Hill, will come alongside two separate agreements to buy two nearby development projects.
Separately, SSE and Equinor have revealed plans to use the Port of Tyne to host the operations base for the world's largest offshore wind development, which will create 200 permanent jobs.
Equinor will be constructing the facility. The joint venture partner will operate the wind farm for its expected lifetime of more than 25 years and will base its O&M teams at the centre.
Construction of the wind farm, led by SSE Renewables, began in January 2020.
Secretary of State for Business Alok Sharma said: "This new facility is fantastic news for Tyneside and the North East of England. Renewable energy is one of the UK's great success stories, providing over a third of our electricity and thousands of jobs.
"Projects like Dogger Bank will be a key part of ensuring a green and resilient economic recovery as well as reaching our target of net zero emissions by 2050."
Equinor North Sea new energy solutions senior vice president Stephen Bull said: "The UK government has legislated to cut carbon emissions to net zero by 2050.
"Major scale renewable energy projects like Dogger Bank ensures Britain's leadership as the #1 offshore wind nation. Moreover, the project brings new investment to the UK, at a challenging time for us all, and secures over 200 jobs in the region as well as new opportunities in a future-fit growth sector."