Almost half of UK solar panels from firms linked to Xinjiang forced labour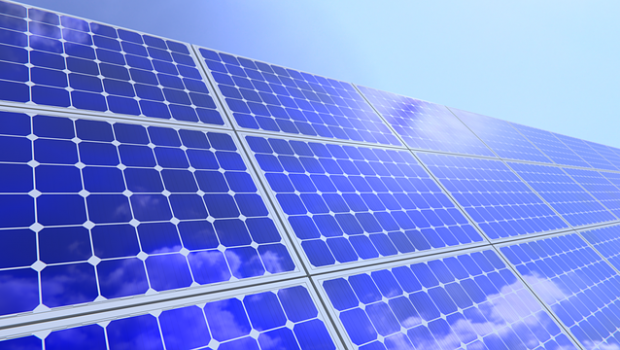 Around 40% of solar panels used in the UK are from Chinese firms that have been accused of exploiting forced labour camps in the region of Xinjiang.
According to an investigation by the Guardian, solar projects commissioned by the Ministry of Defence, the UK government's Coal Authority, United Utilities and other leading renewable energy developers in the country have made deals with these firms.
Confidential industry data suggests that up to 40% of the UK's solar farms were built using panels manufactured by China's biggest solar panel companies, including Jinko Solar, JA Solar and Trina Solar.
The firms were named in a recent report regarding the internment of over 1m Muslim Uyghurs in the province of Xinjiang who they employ for polysilicon production.
Xinjiang's polysilicon interests are allegedly controlled by the Xinjiang Production and Construction Corps, an economic and paramilitary organisation that is facing US sanctions after accusations that the group has facilitated widespread human rights abuses against Uyghur Muslims.
Many of the panels were built for the UK's solar industry before knowledge of the abuses was made public but the investigation found a number of more recent deals.
An industry source told the Guardian that the industry was making efforts to distance itself from the use of forced labour and UK MPs voted last Thursday to describe the internment of the minority population as genocide.
The UK Ministry of Defence (MoD), which this month revealed plans to install the first of 80 solar farms on the army estate at Leconfield, did not answer the Guardian's questions about what checks it had made on the companies' supply chains.
An MoD spokesperson said: "We have robust procedures in place that allow us to vet and routinely monitor all aspects of our supply chain, which is kept under constant review."
A spokesperson for the UK's Coal Authority said: "We are thoroughly investigating recent allegations of forced labour in solar panel supply chains. In January we announced a comprehensive package of measures to help ensure no UK organisations are complicit in the serious human rights violations being perpetrated against the Uyghurs and other minorities in Xinjiang."