Director dealings: Vodafone chairman makes share purchase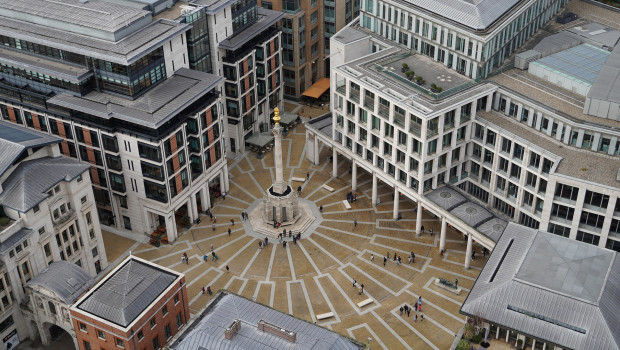 Vodafone revealed on Tuesday that chairman Jean-François van Boxmeer had acquired 305,000 ordinary shares in the FTSE 100-listed telco.
Van Boxmeer, who was named as chairman in May 2020, purchased the shares at an average price of 135.0p each, for a total value of £411,750.01.
Earlier on Tuesday, Vodafone reported lower-than-expected adjusted core earnings as Covid travel restrictions hit roaming revenues and handset sales fell.
Full-year adjusted earnings before tax, interest, depreciation and aromatization (EBITDA) fell 1.2% to €14.4bn. Analysts had been looking for a 1% rise. Revenue fell 2.6% to €43.8bn.
As of 1620 BST, Vodafone shares were down 8.13% at 130.02p.
Top Director Buys
Vodafone Group (VOD)
Director name: Boxmeer,Van
Amount purchased: 305,000 @ 135.00p
Value: £411,750.01

Derwent London (DLN)
Director name: Breuer ,Mark
Amount purchased: 3,000 @ 3,377.65p
Value: £101,329.50

Virgin Money Uk (VMUK)
Director name: Abrahams ,Clifford
Amount purchased: 25,000 @ 201.20p
Value: £50,298.95

Virgin Money Uk (VMUK)
Director name: Abrahams ,Clifford
Amount purchased: 25,000 @ 199.34p
Value: £49,835.00

John Lewis Of Hungerford (JLH)
Director name: Charlton,Alan
Amount purchased: 5,000,000 @ 0.80p
Value: £40,000.00

Tp Icap Group (TCAP)
Director name: Cates,Kath
Amount purchased: 8,959 @ 223.20p
Value: £19,996.49

Taseko Mines Limited Npv (di) (TKO)
Director name: Mitchell,Peter
Amount purchased: 5,000 @ $2.90
Value: $11,956.79

Audioboom Group (BOOM)
Director name: Tobin,Michael
Amount purchased: 2,006 @ 593.40p
Value: £11,903.60

Velocys Plc (VLS)
Director name: Wareborn,Henrik
Amount purchased: 200,000 @ 5.45p
Value: £10,900.00

Velocys Plc (VLS)
Director name: Morris,Andrew J. S.
Amount purchased: 200,000 @ 5.35p
Value: £10,700.00

Coca-cola Hbc Ag (cdi) (CCH)
Director name: Bogdanovic,Zoran
Amount purchased: 156 @ 2,521.65p
Value: £3,945.80

Anglo American (AAL)
Director name: Pearce,Stephen
Amount purchased: 5 @ 3,235.00p
Value: £161.75

Anglo American (AAL)
Director name: Cutifani,Mark
Amount purchased: 5 @ 3,235.00p
Value: £161.75

Anglo American (AAL)
Director name: O'Neill ,Tony
Amount purchased: 5 @ 3,235.00p
Value: £161.75

Bae Systems (BA.)
Director name: Woodburn,Charles
Amount purchased: 29 @ 522.78p
Value: £151.61

Bae Systems (BA.)
Director name: Greve,Brad
Amount purchased: 29 @ 522.78p
Value: £151.61

Victrex Plc (VCT)
Director name: Court ,Martin
Amount purchased: 6 @ 2,418.00p
Value: £145.08

Ocado Group (OCDO)
Director name: Richardson,Mark
Amount purchased: 7 @ 1,986.50p
Value: £139.05

Ocado Group (OCDO)
Director name: Jensen,Luke
Amount purchased: 7 @ 1,986.50p
Value: £139.05

Ocado Group (OCDO)
Director name: Steiner,Tim
Amount purchased: 7 @ 1,986.50p
Value: £139.05

Ocado Group (OCDO)
Director name: Abrams,Neill
Amount purchased: 7 @ 1,986.50p
Value: £139.05


Top Director Sells
Prudential (PRU)
Director name: Wells,Mike
Amount sold: 132,234 @ 1,499.84p
Value: £1,983,298.39

Prudential (PRU)
Director name: FitzPatrick,Mark
Amount sold: 59,269 @ 1,499.84p
Value: £888,940.15

Prudential (PRU)
Director name: Turner,James
Amount sold: 11,276 @ 1,499.84p
Value: £169,121.96

Taseko Mines Limited Npv (di) (TKO)
Director name: Mitchell,Peter
Amount sold: 38,667 @ $2.88
Value: $91,828.95

Atalaya Mining (ATYM)
Director name: Liu,Hui ("Harry")
Amount sold: 5,000 @ 356.00p
Value: £17,800.00