Director dealings: TT Electronics director makes share purchase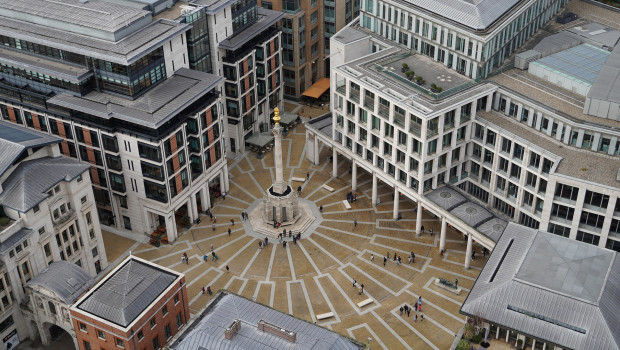 TT Electronics revealed on Wednesday that non-executive director Anne Thorburn had acquired 45,000 ordinary shares in the electronic components manufacturer.
Thorburn, who joined the London-listed firm earlier in June, acquired the shares on Tuesday at an average price of 238p each, for a total value of £107,100.01.
TT reported a strong start to 2019 back in May as revenue and orders rose.
Group revenue rose 27% excluding currency swings in the four months to the end of April, reflecting business development and integration of acquisitions, TT said before its annual meeting.
As of 1620 BST, TT shares had dipped 1.26% to 235p.
Top Director Buys
Tt Electronics (TTG)
Director name: Thorburn,Anne
Amount purchased: 45,000 @ 238.00p
Value: £107,100.01

Sportech (SPO)
Director name: McGuire,Richard Anthony
Amount purchased: 130,000 @ 33.40p
Value: £43,420.00

Xps Pensions Group (XPS)
Director name: Snowdon,Margaret
Amount purchased: 30,303 @ 99.00p
Value: £29,999.97

Solid State (SOLI)
Director name: Rogers,Nigel
Amount purchased: 4,400 @ 455.00p
Value: £20,020.00

Nexus Infrastructure (NEXS)
Director name: Wiseman,Alexander
Amount purchased: 14,000 @ 135.00p
Value: £18,900.00

Xps Pensions Group (XPS)
Director name: Ing,Sarah
Amount purchased: 15,000 @ 98.90p
Value: £14,835.00

Bank Of Cyprus Holdings Public Limited Company (BOCH)
Director name: Arapoglou,Efstratios-Georgios (Takis)
Amount purchased: 5,000 @ 1.73
Value: 8,650.00

Bank Of Cyprus Holdings Public Limited Company (BOCH)
Director name: Arapoglou,Efstratios-Georgios (Takis)
Amount purchased: 5,000 @ 1.72
Value: 8,620.00

Bank Of Cyprus Holdings Public Limited Company (BOCH)
Director name: Arapoglou,Efstratios-Georgios (Takis)
Amount purchased: 5,000 @ 1.72
Value: 8,600.00

Bank Of Cyprus Holdings Public Limited Company (BOCH)
Director name: Arapoglou,Efstratios-Georgios (Takis)
Amount purchased: 5,000 @ 1.70
Value: 8,500.00

Ferrexpo (FXPO)
Director name: Mawe,Christopher
Amount purchased: 2,254 @ 281.00p
Value: £6,333.74

Maintel Holdings (MAI)
Director name: Townsend CA,Mark
Amount purchased: 401 @ 449.00p
Value: £1,800.49

Ultra Electronics Holdings (ULE)
Director name: Pryce,Simon
Amount purchased: 9 @ 1,702.29p
Value: £153.21

Ultra Electronics Holdings (ULE)
Director name: Sharma,Ami
Amount purchased: 9 @ 1,702.29p
Value: £153.21

Maintel Holdings (MAI)
Director name: Stevens,Kevin
Amount purchased: 33 @ 449.00p
Value: £148.17

Maintel Holdings (MAI)
Director name: Legg,Stuart
Amount purchased: 33 @ 449.00p
Value: £148.17


Top Director Sells