Director dealings: Tracsis non-executive director makes share purchase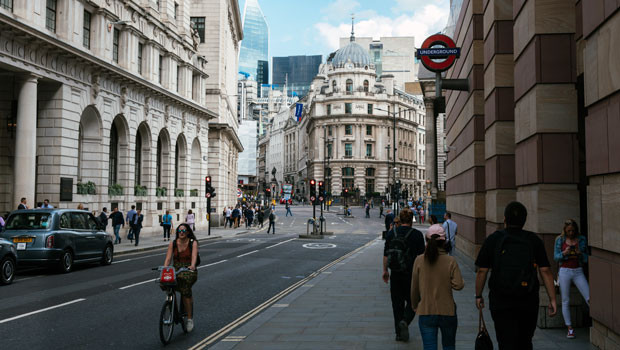 Tracsis revealed on Friday that non-executive director Liz Richards had acquired 2,873 ordinary shares in the AIM-listed software firm.
Richards, who joined tracks in 2016, purchased the shares on Thursday at an average price of 870.0p each, for a total value of £24,995.10.
Earlier in November, Tracsis described a "strong" financial performance in its final results, with "high levels" of organic and acquisitive growth. Tracsis said revenue for the 12 months ended 31 July was up 37% at £68.7m, with organic revenue growth coming in at 24%.
As of 1635 GMT, Tracsis shares were up 0.30% at 902.73p.
Reporting by Iain Gilbert at Sharecast.com
Top Director Buys
Seeing Machines Ltd. Npv (di) (SEE)
Director name: Brown,Michael
Amount purchased: 250,000 @ 660.00p
Value: £1,649,999.98

Tracsis (TRCS)
Director name: Richards,Liz
Amount purchased: 2,873 @ 870.00p
Value: £24,995.10

Kier Group (KIE)
Director name: Watson,Clive
Amount purchased: 41,099 @ 60.34p
Value: £24,798.32

Cap-xx Limited (CPX)
Director name: Feldskov,Steen
Amount purchased: 315,787 @ 3.16p
Value: £9,991.50

The European Smaller Companies Trust (ESCT)
Director name: Grevelius,Ann
Amount purchased: 6,000 @ 150.00p
Value: £9,000.00

Invesco Asia Trust (IAT)
Director name: Huen Rogerson,Sonya
Amount purchased: 2,600 @ 310.00p
Value: £8,060.00

Wood Group (john) (WG.)
Director name: Kemp,David
Amount purchased: 2,678 @ 159.00p
Value: £4,258.02

Coca-cola Hbc Ag (cdi) (CCH)
Director name: Bogdanovic,Zoran
Amount purchased: 201 @ 2,026.98p
Value: £4,082.57

B.p. Marsh & Partners (BPM)
Director name: Topping ,Daniel
Amount purchased: 830 @ 298.10p
Value: £2,474.23

Wood Group (john) (WG.)
Director name: Kemp,David
Amount purchased: 92 @ 162.00p
Value: £149.04


Top Director Sells
Eagle Eye Solutions Group (EYE)
Director name: Currie,Bill
Amount sold: 1,078,762 @ 555.00p
Value: £5,987,129.31

Frontier Developments (FDEV)
Director name: Dixon,James
Amount sold: 20,000 @ 1,406.50p
Value: £281,299.99

Great Portland Estates (GPE)
Director name: Courtauld,Toby
Amount sold: 39,270 @ 532.65p
Value: £209,173.41

Sage Group (SGE)
Director name: Howell,Jonathan
Amount sold: 22,260 @ 784.37p
Value: £174,600.60

Frontier Developments (FDEV)
Director name: Cotton,Charles
Amount sold: 10,000 @ 1,407.00p
Value: £140,700.00

Great Portland Estates (GPE)
Director name: Sanderson,Nick
Amount sold: 25,724 @ 532.65p
Value: £137,020.04

Lok'n Store Group (LOK)
Director name: Peal,Charles
Amount sold: 10,000 @ 930.00p
Value: £93,000.00