Director dealings: TalkTalk chairman ups stake, shares perk up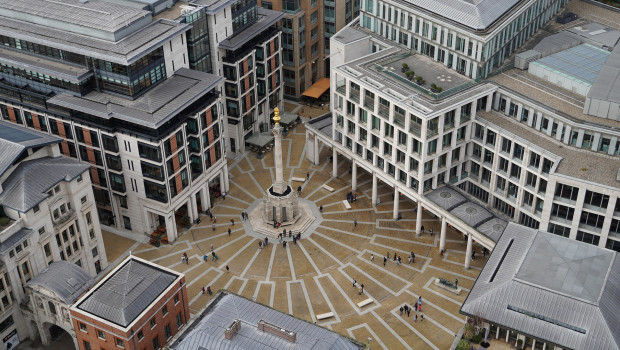 Telco giant TalkTalk revealed on Wednesday that chairman Charles Dunstone had acquired 3.87m ordinary shares in the FTSE 250-listed firm, on top of the hefty purchases made just the day before.
Dunstone, who took over as chairman back in May 2010, purchased the shares on Tuesday at an average price of 103.64p each, for a total transaction value of £4.01m.
On Monday, Dunstone had picked up 6.0m shares, raising his stake in the firm from 28.61% to 29.23% in the process.
Back in July, TalkTalk posted a rise in first-quarter revenue thanks to strong demand for fibre products, as it backed its full-year guidance.
In the three months to the end of June 2019, total headline revenue rose 1.3% to £387m, with year-on-year on-net average revenue per user coming in at £24.72 versus £24.65 the year before, mostly due to increased fibre penetration.
As of 1630 BST, TalkTalk shares had picked up 5.32% to 108.90p.
Top Director Buys
Talktalk Telecom Group (TALK)
Director name: Dunstone,Charles W
Amount purchased: 3,870,639 @ 103.64p
Value: £4,011,530.11

Oxford Instruments (OXIG)
Director name: Carson,Neil A P
Amount purchased: 8,000 @ 1,289.80p
Value: £103,184.00

Total Produce (TOT)
Director name: Kennedy,Jerome J
Amount purchased: 50,000 @ 1.31
Value: 60,031.21

Abcam (ABC)
Director name: Hirzel,Alan Thomas
Amount purchased: 4,250 @ 1,139.12p
Value: £48,412.42

Schroder Asian Total Return Investment Company (ATR)
Director name: Brief,David
Amount purchased: 11,000 @ 367.00p
Value: £40,370.00

Abcam (ABC)
Director name: Allen,Peter
Amount purchased: 2,961 @ 1,121.00p
Value: £33,192.81

Pebble Beach Systems Group (PEB)
Director name: Pitman,Graham
Amount purchased: 327,614 @ 7.00p
Value: £22,932.98

Abcam (ABC)
Director name: Aspinall,Mara G
Amount purchased: 1,738 @ 1,121.00p
Value: £19,482.98

Pebble Beach Systems Group (PEB)
Director name: Howe,Robin
Amount purchased: 250,000 @ 6.90p
Value: £17,250.00

Abcam (ABC)
Director name: Patten,Louise
Amount purchased: 1,126 @ 1,121.00p
Value: £12,622.46

Abcam (ABC)
Director name: Harris,Sue
Amount purchased: 1,085 @ 1,121.00p
Value: £12,162.85

Park Group (PARK)
Director name: Clancy,Tim
Amount purchased: 20,000 @ 57.00p
Value: £11,400.00

Abcam (ABC)
Director name: Milner,Jonathan Simon
Amount purchased: 834 @ 1,121.00p
Value: £9,349.14

Alumasc Group (ALU)
Director name: Pither,Jonathon Peter
Amount purchased: 6,000 @ 94.90p
Value: £5,694.00

Abcam (ABC)
Director name: Kerr,Giles
Amount purchased: 460 @ 1,121.00p
Value: £5,156.60

Pebble Beach Systems Group (PEB)
Director name: Pitman,Graham
Amount purchased: 70,254 @ 7.10p
Value: £4,988.03

Alumasc Group (ALU)
Director name: Pither,Jonathon Peter
Amount purchased: 4,000 @ 94.90p
Value: £3,796.00

Abcam (ABC)
Director name: Hirzel,Alan Thomas
Amount purchased: 100 @ 1,132.00p
Value: £1,132.00

Schroders (SDR)
Director name: Keers,Richard
Amount purchased: 8 @ 2,944.21p
Value: £235.54

Schroders (SDR)
Director name: Harrison ,Peter
Amount purchased: 7 @ 2,944.21p
Value: £206.09

Croda International (CRDA)
Director name: Foots,Steve
Amount purchased: 4 @ 4,784.00p
Value: £191.36

National Grid (NG.)
Director name: Pettigrew,John
Amount purchased: 18 @ 838.60p
Value: £150.95

National Grid (NG.)
Director name: Agg,Andrew
Amount purchased: 18 @ 838.60p
Value: £150.95

Firstgroup (FGP)
Director name: Groombridge,Jimmy
Amount purchased: 115 @ 131.00p
Value: £150.65

Cobham (COB)
Director name: Mellors,David
Amount purchased: 94 @ 160.00p
Value: £150.40

Cobham (COB)
Director name: Lockwood,David
Amount purchased: 94 @ 160.00p
Value: £150.40

Lloyds Banking Group (LLOY)
Director name: Horta-Osorio,Antonio
Amount purchased: 300 @ 50.04p
Value: £150.12

Arden Partners (ARDN)
Director name: Clive Reed-Daunter,James (Jim)
Amount purchased: 789 @ 19.00p
Value: £149.91

Sse (SSE)
Director name: Alexander,Gregor
Amount purchased: 13 @ 1,148.50p
Value: £149.30

Sabre Insurance Group (SBRE)
Director name: Carter,Geoffrey Richard
Amount purchased: 56 @ 266.00p
Value: £148.96

Meggitt (MGGT)
Director name: Wood,Tony
Amount purchased: 23 @ 635.20p
Value: £146.10

Croda International (CRDA)
Director name: Brophy ,Tom
Amount purchased: 3 @ 4,784.00p
Value: £143.52

Croda International (CRDA)
Director name: Maiden,Jez K
Amount purchased: 3 @ 4,784.00p
Value: £143.52

Oxford Instruments (OXIG)
Director name: Hill,Gavin
Amount purchased: 11 @ 1,289.00p
Value: £141.79

Oxford Instruments (OXIG)
Director name: Barkshire,Ian
Amount purchased: 11 @ 1,289.00p
Value: £141.79

Imi (IMI)
Director name: Twite,Roy
Amount purchased: 13 @ 1,017.00p
Value: £132.21

Sse (SSE)
Director name: Phillips-Davies,Alistair
Amount purchased: 11 @ 1,148.50p
Value: £126.33

National Grid (NG.)
Director name: Kay,Alison
Amount purchased: 15 @ 838.60p
Value: £125.79

Lloyds Banking Group (LLOY)
Director name: Colombás ,Juan
Amount purchased: 250 @ 50.04p
Value: £125.10

Imi (IMI)
Director name: Shook ,Daniel
Amount purchased: 12 @ 1,017.00p
Value: £122.04

Meggitt (MGGT)
Director name: Green,Philip Ernest
Amount purchased: 19 @ 635.20p
Value: £120.69

Sse (SSE)
Director name: Pibworth ,Martin
Amount purchased: 3 @ 1,148.50p
Value: £34.45

Arden Partners (ARDN)
Director name: Douglas,Steve
Amount purchased: 9,473 @ n/a
Value: n/a


Top Director Sells