Director dealings: Scapa executives make share purchases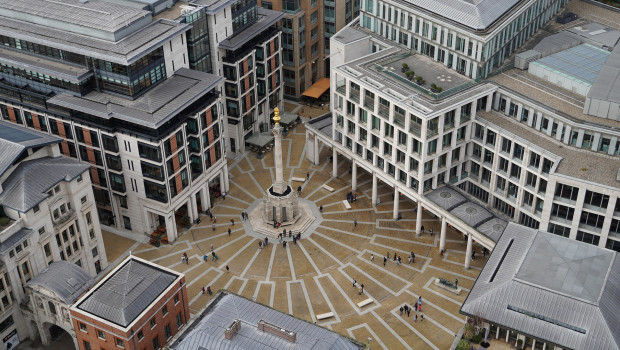 Scapa Group revealed on Wednesday that chief executive Heejae Chae, along with several other board members, had upped their stakes in AIM-listed industrial materials firm following a placing of new ordinary shares.
Chae, who has been Scapa's CEO for more than a decade, purchased 142,857 ordinary shares on Tuesday at an average price of 105.00p each, for a total value of £149,999.84.
Non-executive directors Timothy Miller, David Blackwood, Brendan McAtamney, as well as senior staff members John Petreanu and Wendy Baker, combined to snap up a further 176,187 ordinary shares in the company.
As of 1635 BST, Scapa shares were down 7.41% at 107.40p.
Top Director Buys
Scapa Group (SCPA)
Director name: Chae,Heejae
Amount purchased: 142,857 @ 105.00p
Value: £149,999.84

Scapa Group (SCPA)
Director name: Chae,Heejae
Amount purchased: 142,857 @ 105.00p
Value: £149,999.84

Gvc Holdings (GVC)
Director name: Nygaard-Andersen ,Jette
Amount purchased: 5,400 @ 794.87p
Value: £42,922.87

Pebble Beach Systems Group (PEB)
Director name: Logan,Richard
Amount purchased: 235,000 @ 10.30p
Value: £24,205.00

Puretech Health (PRTC)
Director name: LaMattina,John
Amount purchased: 8,201 @ 246.00p
Value: £20,174.46

Gvc Holdings (GVC)
Director name: Gibson,J M Barry
Amount purchased: 2,600 @ 770.74p
Value: £20,039.37

Scapa Group (SCPA)
Director name: Miller,Tim
Amount purchased: 19,047 @ 105.00p
Value: £19,999.35

Gvc Holdings (GVC)
Director name: Gibson,J M Barry
Amount purchased: 2,600 @ 767.87p
Value: £19,964.72

Scapa Group (SCPA)
Director name: Blackwood,David
Amount purchased: 14,285 @ 105.00p
Value: £14,999.25

Jpmorgan Japan Smaller Companies Trust (JPS)
Director name: Henderson,Alexa
Amount purchased: 48 @ 418.31p
Value: £200.79


Top Director Sells
Bbgi Sicav S.a. (di) (BBGI)
Director name: Ball,Duncan
Amount sold: 250,000 @ 162.80p
Value: £407,000.01

Bbgi Sicav S.a. (di) (BBGI)
Director name: Schramm,Frank
Amount sold: 219,240 @ 162.80p
Value: £356,922.72