Director dealings: Scapa CEO ups stake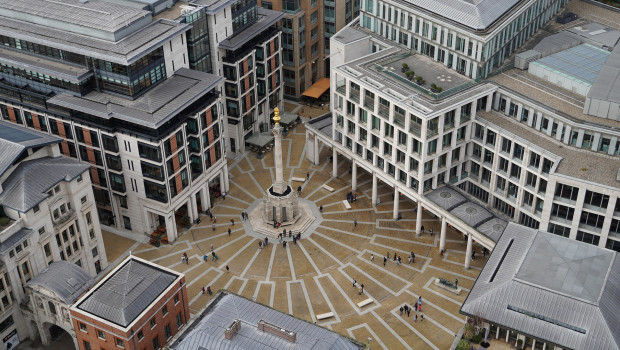 Scapa Group revealed on Wednesday that chief executive Heejae Chae had acquired 109,700 ordinary shares in the AIM-listed healthcare and industrials company.
Chae, who took over as CEO back in November 2009, purchased the shares at an average price of 183.80p each, for a total transaction value of £201,628.61.
Following the transaction, Chae still has a beneficial interest in 1.64m ordinary shares, representing roughly 1.06% of the group's issued share capital, that have vested but will not be released until March 2020.
Chae agreed to reverse his decision to step down from the group on Monday in order to prepare its response and pursue "all appropriate rights and remedies" against embattled FTSE 250 drugmaker ConvaTec over a supply agreement.
As of 1620 BST, Scapa shares had climbed 5.25% to 192.60p.
Top Director Buys
Scapa Group (SCPA)
Director name: Chae,Heejae
Amount purchased: 109,700 @ 183.80p
Value: £201,628.61

Lloyds Banking Group (LLOY)
Director name: Horta-Osorio,Antonio
Amount purchased: 239,606 @ 58.06p
Value: £139,124.83

Time Out Group (TMO)
Director name: Daiches Dubens,Peter Adam
Amount purchased: 100,000 @ 107.00p
Value: £107,000.01

Lloyds Banking Group (LLOY)
Director name: Colombás ,Juan
Amount purchased: 113,414 @ 58.06p
Value: £65,852.71

Entertainment One Limited (ETO)
Director name: Friisdahl,Michael
Amount purchased: 14,300 @ 406.20p
Value: £58,086.60

Just Group (JUST)
Director name: Melcher,Steve
Amount purchased: 75,000 @ 50.40p
Value: £37,796.25

Safestyle Uk (SFE)
Director name: Neale,Robert
Amount purchased: 50,000 @ 67.10p
Value: £33,550.00

Scapa Group (SCPA)
Director name: Pentz,Lawrence C
Amount purchased: 17,000 @ 182.40p
Value: £31,008.00

Schroder Asia Pacific Fund (SDP)
Director name: Williams,James
Amount purchased: 4,625 @ 439.00p
Value: £20,303.75

Scapa Group (SCPA)
Director name: Zahn,Oskar
Amount purchased: 8,300 @ 180.00p
Value: £14,940.00

Just Group (JUST)
Director name: Spottiswoode,Clare
Amount purchased: 20,000 @ 51.80p
Value: £10,360.00

Gresham House Energy Storage Fund (GRID)
Director name: Pitt,Cathy
Amount purchased: 5,000 @ 102.00p
Value: £5,100.00

African Battery Metals (ABM)
Director name: Johnson,Paul
Amount purchased: 1,000,000 @ 0.44p
Value: £4,350.00

Entertainment One Limited (ETO)
Director name: Friisdahl,Michael
Amount purchased: 144 @ 409.00p
Value: £588.96

Lloyds Banking Group (LLOY)
Director name: Horta-Osorio,Antonio
Amount purchased: 261 @ 57.62p
Value: £150.38

Softcat (SCT)
Director name: Charlton,Graham
Amount purchased: 16 @ 936.00p
Value: £149.76

Softcat (SCT)
Director name: Watt,Graeme
Amount purchased: 16 @ 936.00p
Value: £149.76

Zotefoams (ZTF)
Director name: McGrath ,Gary
Amount purchased: 24 @ 623.90p
Value: £149.74

Zotefoams (ZTF)
Director name: Stirling,David
Amount purchased: 24 @ 623.90p
Value: £149.74

Imi (IMI)
Director name: Twite,Roy
Amount purchased: 13 @ 976.00p
Value: £126.88

Imi (IMI)
Director name: Shook ,Daniel
Amount purchased: 13 @ 976.00p
Value: £126.88

Imi (IMI)
Director name: Selway,Mark W
Amount purchased: 13 @ 976.00p
Value: £126.88

Lloyds Banking Group (LLOY)
Director name: Colombás ,Juan
Amount purchased: 217 @ 57.62p
Value: £125.02

Lloyds Banking Group (LLOY)
Director name: Culmer,George
Amount purchased: 115,011 @ n/a
Value: n/a


Top Director Sells
Coca-cola Hbc Ag (cdi) (CCH)
Director name: Bogdanovic,Zoran
Amount sold: 16,000 @ 2,909.52p
Value: £465,523.59

Lloyds Banking Group (LLOY)
Director name: Horta-Osorio,Antonio
Amount sold: 401,777 @ 58.13p
Value: £233,539.71

Lloyds Banking Group (LLOY)
Director name: Colombás ,Juan
Amount sold: 83,581 @ 58.13p
Value: £48,582.88

Lloyds Banking Group (LLOY)
Director name: Culmer,George
Amount sold: 83,581 @ 58.13p
Value: £48,582.88