Director dealings: RPS Group CEO ups stake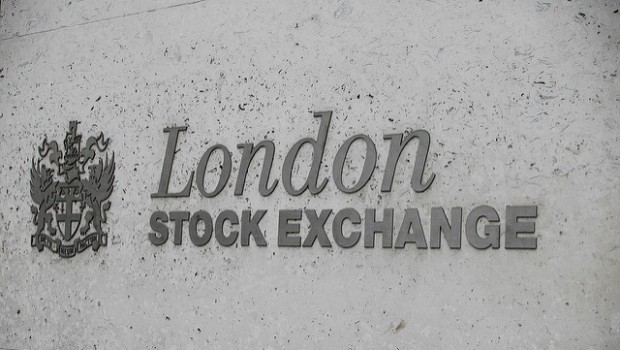 RPS Group revealed on Friday that chief executive John Douglas had purchased 100,852 shares in the London-listed professional services firm.
Douglas, who joined RPS' board back in June 2017, acquired the shares in three separate transactions throughout the course of the week.
He purchased 30,335 shares at 127.50p each for a total of £38,677.12 on Wednesday and on Thursday he bought 45,517 shares at 126.54p each for a total value of £57,597.21.
Lastly, Douglas, via his family trust, snapped up a further 25,000 shares on Friday at 124.82p each for a total of £31,205.
Back in June, RPS Group told investors that it expects recent trading conditions in its Australia-Asia Pacific segment to adversely impact the full-year earnings.
As a result of the Australian economy's slowest reported growth in a decade, RPS warned shareholders at the time that its full-year results would be "materially below management and market expectations".
As of 1620 BST, RPS shares had shot up 9.68% to 136p.
Top Director Buys
Gran Tierra Energy Inc. (cdi) (GTE)
Director name: Wade,Brooke
Amount purchased: 110,900 @ $1.44
Value: $135,301.20

Gran Tierra Energy Inc. (cdi) (GTE)
Director name: Wade,Brooke
Amount purchased: 56,500 @ $1.43
Value: $68,452.93

W Resources (WRES)
Director name: Masterman,Michael
Amount purchased: 15,000,000 @ 0.44p
Value: £66,000.00

Rps Group (RPS)
Director name: Douglas,John
Amount purchased: 45,517 @ 126.54p
Value: £57,597.21

Fevertree Drinks (FEVR)
Director name: Popkin,Jeff
Amount purchased: 2,000 @ $26.24
Value: $44,463.27

Rps Group (RPS)
Director name: Douglas,John
Amount purchased: 30,335 @ 127.50p
Value: £38,677.12

Rps Group (RPS)
Director name: Douglas,John
Amount purchased: 25,000 @ 124.82p
Value: £31,205.00

Gran Tierra Energy Inc. (cdi) (GTE)
Director name: Wade,Brooke
Amount purchased: 17,600 @ $1.42
Value: $21,174.28

Ten Lifestyle Group (TENG)
Director name: Donald ,Alan
Amount purchased: 20,000 @ 99.00p
Value: £19,800.00

Nmcn (NMCN)
Director name: Holt,Michael (Mike)
Amount purchased: 2,000 @ 538.50p
Value: £10,769.90

Anglo American (AAL)
Director name: O'Neill ,Tony
Amount purchased: 8 @ 1,851.00p
Value: £148.08

Anglo American (AAL)
Director name: Cutifani,Mark
Amount purchased: 8 @ 1,851.00p
Value: £148.08

Anglo American (AAL)
Director name: Pearce,Stephen
Amount purchased: 8 @ 1,851.00p
Value: £148.08


Top Director Sells
Consort Medical (CSRT)
Director name: Glenn,Jonathan
Amount sold: 14,908 @ 726.00p
Value: £108,232.08

Naked Wines (WINE)
Director name: Crawford, James
Amount sold: 25,259 @ 265.05p
Value: £66,949.74

W Resources (WRES)
Director name: Masterman,Michael
Amount sold: 15,000,000 @ 0.44p
Value: £66,000.00

Naked Wines (WINE)
Director name: Devlin,Nicholas
Amount sold: 6,004 @ 265.05p
Value: £15,913.78

Bango (BGO)
Director name: Malhotra,Anil
Amount sold: 9,100 @ 124.00p
Value: £11,284.00