Director dealings: River And Mercantile CEO ups stake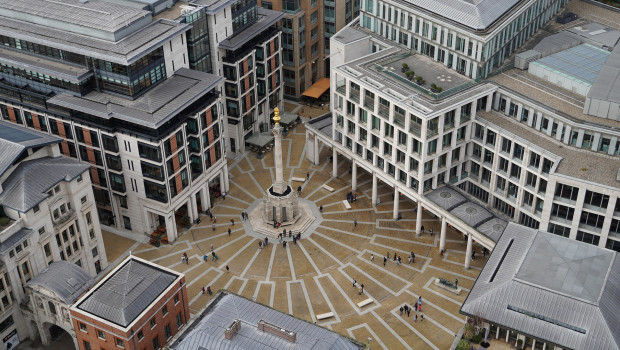 River And Mercantile Group revealed on Friday that chief executive James Barham had acquired 10,000 ordinary shares in the London-listed management consulting company.
Barham, who took over as CEO in July 2019, purchased the shares on Thursday at an average price of 234.80p, for a total value of £23,480.
Back in November, River and Mercantile said fee-earning assets under management had increased 2.7% to £45.4bn in the quarter ended 30 September.
As of 1620 GMT, River and Mercantile shares were down 2.97% at 220.25p.
Top Director Buys
Irish Continental Group Units (ICGC)
Director name: Williams,Lesley
Amount purchased: 10,000 @ 4.50
Value: 40,540.54

River And Mercantile Group (RIV)
Director name: Barham,James
Amount purchased: 10,000 @ 234.80p
Value: £23,480.00

British Land Company (BLND)
Director name: McKeown,Brona
Amount purchased: 33 @ 458.96p
Value: £151.46

British Land Company (BLND)
Director name: Carter,Simon
Amount purchased: 33 @ 458.96p
Value: £151.46

Bae Systems (BA.)
Director name: Woodburn,Charles
Amount purchased: 30 @ 499.98p
Value: £149.99

Bae Systems (BA.)
Director name: Greve,Brad
Amount purchased: 30 @ 499.98p
Value: £149.99


Top Director Sells
S4 Capital (SFOR)
Director name: Kim,Peter
Amount sold: 1,670,000 @ 500.00p
Value: £8,350,000.00

Wey Education (WEY)
Director name: Daniell,Jacqueline
Amount sold: 1,000,000 @ 35.50p
Value: £354,999.99

Avon Rubber (AVON)
Director name: Keveth,Nick
Amount sold: 5,000 @ 3,501.73p
Value: £175,086.35

Avon Rubber (AVON)
Director name: Ingrey-Counter,Miles
Amount sold: 3,147 @ 3,501.73p
Value: £110,199.35

Directa Plus (DCTA)
Director name: Cesareo,Giulio Giuseppe
Amount sold: 40,000 @ 89.80p
Value: £35,920.00

Directa Plus (DCTA)
Director name: Ferrari,Marco
Amount sold: 20,000 @ 89.80p
Value: £17,960.00