Director dealings: Prudential director ups stake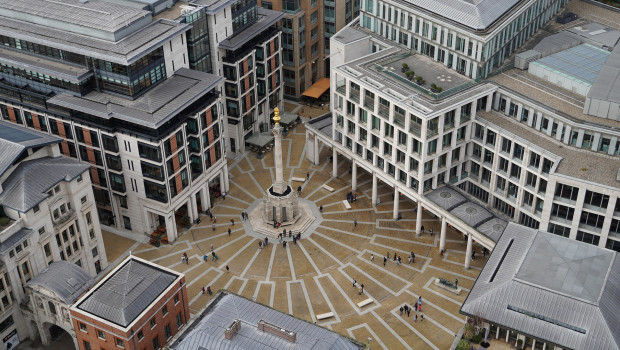 Prudential revealed on Wednesday that chief risk and compliance officer James Turner had acquired 25,000 ordinary shares in the FTSE 100-listed life insurance firm.
Turner, who joined Prudential back in November 2010, purchased the shares on Tuesday at an average price of 1,388.75p each, for a total value of £347,186.76.
Prudential was fined £23.9m by the Financial Conduct Authority for failures relating to non-advised annuities sales late last month.
The financial watchdog said that between July 2008 and September 2017, Prudential failed to ensure that customers were consistently informed that they may get a better deal if they shopped around and to take reasonable care to organise and control its affairs in breach of its obligation to ensure fair treatment of customers.
The company received a 30% discount for agreeing to accept the FCA's findings.
As of 1635 BST, Prudential shares were down 0.72% at 1,384.50p.
Top Director Buys
Prudential (PRU)
Director name: Turner,James
Amount purchased: 25,000 @ 1,388.75p
Value: £347,186.76

Tungsten Corporation (TUNG)
Director name: Bromovsky,Anthony
Amount purchased: 474,765 @ 42.00p
Value: £199,401.29

Sig (SHI)
Director name: Maddock,Nick
Amount purchased: 61,000 @ 102.50p
Value: £62,525.00

Eco (atlantic) Oil & Gas Npv (di) (ECO)
Director name: Nicol,Peter William
Amount purchased: 40,000 @ 141.35p
Value: £56,540.00

Mj Gleeson (GLE)
Director name: Thomson,James
Amount purchased: 2,465 @ 800.00p
Value: £19,720.00

Sig (SHI)
Director name: Maddock,Nick
Amount purchased: 13,000 @ 102.10p
Value: £13,273.00

Ferguson (FERG)
Director name: Halligan,Cathy
Amount purchased: 200 @ $78.39
Value: $13,174.62

Blancco Technology Group (BLTG)
Director name: Moloney,Adam
Amount purchased: 10,000 @ 126.50p
Value: £12,650.00

Blancco Technology Group (BLTG)
Director name: Jones,Matt
Amount purchased: 10,000 @ 126.50p
Value: £12,650.00

Mj Gleeson (GLE)
Director name: Thomson,James
Amount purchased: 1,535 @ 784.00p
Value: £12,034.40

Cvc Credit Partners European Opportunities Ltd Gbp (CCPG)
Director name: Carbonneil,Stephanie
Amount purchased: 10,200 @ 98.03p
Value: £9,999.26

Equiniti Group (EQN)
Director name: Wakeley,Guy
Amount purchased: 5,011 @ 198.49p
Value: £9,946.33

Zotefoams (ZTF)
Director name: Carling,Jonathan
Amount purchased: 1,437 @ 346.15p
Value: £4,974.18

Odyssean Investment Trust (OIT)
Director name: Cecil ,Arabella
Amount purchased: 4,910 @ 100.80p
Value: £4,949.28

F&c Investment Trust (FCIT)
Director name: Bone,Roger
Amount purchased: 140 @ 696.00p
Value: £974.40

F&c Investment Trust (FCIT)
Director name: Hewitt,Jeffrey
Amount purchased: 69 @ 696.00p
Value: £480.24

Tullow Oil (TLW)
Director name: Wood,Les
Amount purchased: 221 @ 203.65p
Value: £450.07

Tullow Oil (TLW)
Director name: McDade,Paul
Amount purchased: 221 @ 203.65p
Value: £450.07

Tullow Oil (TLW)
Director name: McCoss,Angus
Amount purchased: 221 @ 203.65p
Value: £450.07

Mj Gleeson (GLE)
Director name: Allanson ,Stefan
Amount purchased: 26 @ 799.00p
Value: £207.74

Mj Gleeson (GLE)
Director name: Thomson,James
Amount purchased: 25 @ 799.00p
Value: £199.75

Prudential (PRU)
Director name: FitzPatrick,Mark
Amount purchased: 14 @ 1,394.00p
Value: £195.16

Prudential (PRU)
Director name: Wells,Mike
Amount purchased: 13 @ 1,394.00p
Value: £181.22

Consort Medical (CSRT)
Director name: Hayes,Paul
Amount purchased: 21 @ 729.40p
Value: £153.17

Avon Rubber (AVON)
Director name: Ingrey-Counter,Miles
Amount purchased: 9 @ 1,687.90p
Value: £151.91

Avon Rubber (AVON)
Director name: Keveth,Nick
Amount purchased: 9 @ 1,687.90p
Value: £151.91

Taylor Wimpey (TW.)
Director name: Carney,Chris
Amount purchased: 101 @ 149.75p
Value: £151.25

Taylor Wimpey (TW.)
Director name: Redfern,Pete
Amount purchased: 100 @ 149.75p
Value: £149.75

Consort Medical (CSRT)
Director name: Glenn,Jonathan
Amount purchased: 20 @ 729.40p
Value: £145.88

Judges Scientific (JDG)
Director name: Cicurel,David
Amount purchased: 3 @ 4,290.00p
Value: £128.70

Judges Scientific (JDG)
Director name: Lavelle,Mark
Amount purchased: 3 @ 4,290.00p
Value: £128.70

Judges Scientific (JDG)
Director name: Ormsby,Bradley Leonard
Amount purchased: 3 @ 4,290.00p
Value: £128.70

Imi (IMI)
Director name: Twite,Roy
Amount purchased: 13 @ 945.00p
Value: £122.85

Imi (IMI)
Director name: Shook ,Daniel
Amount purchased: 13 @ 945.00p
Value: £122.85

F&c Investment Trust (FCIT)
Director name: Knapp,Edward
Amount purchased: 11 @ 696.00p
Value: £76.56


Top Director Sells
Alliance Pharma (APH)
Director name: Butterfield,Peter
Amount sold: 2,791,546 @ 73.50p
Value: £2,051,786.35

Smiths Group (SMIN)
Director name: Smith,Andrew Reynolds
Amount sold: 69,875 @ 1,538.82p
Value: £1,075,249.60