Director dealings: Motorpoint director makes share purchase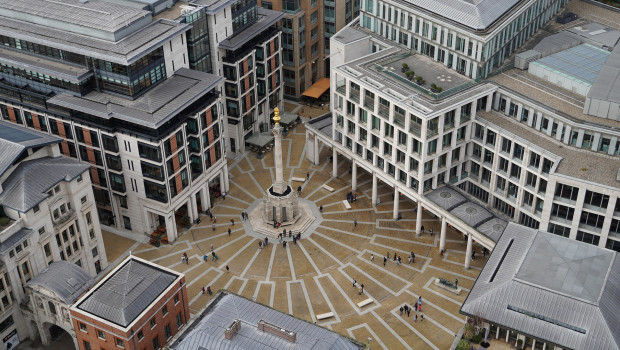 Motorpoint revealed on Wednesday that non-executive director Keith Mansfield had acquired 20,576 ordinary shares in the London-listed automotive retailer.
Mansfield, who joined Motorpoint in May, purchased the shares on Tuesday at an average price of 243.0p each, for a total value of £49,999.68.
Motorpoint reported a sharp drop in profits on Tuesday after the Covid-19 pandemic disrupted trading during what is traditionally one of the busiest times of the year for the vehicle retailer.
Revenues for the year to 31 March fell 3.8% to £1.02bn, while pre-tax profits were down 15.3% at £18.8m. Basic earnings per share were 16.4p, compared to 18.1p a year previously. Cost of sales eased slightly, to £978.8m from £939.1m in 2019.
As of 1630 BST, Motorpoint shares were up 6.64% at 241p.
Top Director Buys
Homeserve (HSV)
Director name: Harpin,Richard
Amount purchased: 17,448 @ 1,328.00p
Value: £231,709.44

Homeserve (HSV)
Director name: Rusin,Tom
Amount purchased: 15,761 @ 1,328.00p
Value: £209,306.08

Homeserve (HSV)
Director name: Bower,David
Amount purchased: 11,126 @ 1,328.00p
Value: £147,753.28

Gulf Keystone Petroleum Ltd Com Shs (di) (GKP)
Director name: Soden,Garrett
Amount purchased: 70,000 @ 92.38p
Value: £64,666.00

Motorpoint Group (MOTR)
Director name: Mansfield,Keith
Amount purchased: 20,576 @ 243.00p
Value: £49,999.68

Urban&civic (UANC)
Director name: Barnes,June
Amount purchased: 5,043 @ 234.00p
Value: £11,800.62

Theworks.co.uk (WRKS)
Director name: Morley,Harry
Amount purchased: 44,382 @ 22.10p
Value: £9,808.42

E-therapeutics (ETX)
Director name: Jones,Trevor Mervyn
Amount purchased: 32,185 @ 17.09p
Value: £5,500.42

Alliance Trust (ATST)
Director name: Samuel,Christopher
Amount purchased: 66 @ 804.94p
Value: £531.26

Imi (IMI)
Director name: Twite,Roy
Amount purchased: 16 @ 970.00p
Value: £155.20

Bae Systems (BA.)
Director name: Woodburn,Charles
Amount purchased: 32 @ 472.81p
Value: £151.30

Rotork (ROR)
Director name: Hostetler,Kevin
Amount purchased: 54 @ 276.80p
Value: £149.47

Rotork (ROR)
Director name: Davis,Jonathan
Amount purchased: 54 @ 276.80p
Value: £149.47

Bae Systems (BA.)
Director name: Greve,Brad
Amount purchased: 31 @ 472.81p
Value: £146.57

Imi (IMI)
Director name: Shook ,Daniel
Amount purchased: 13 @ 970.00p
Value: £126.10


Top Director Sells
Proton Motor Power Systems (PPS)
Director name: Nahab,Faiz Francois
Amount sold: 264,250 @ 0.93
Value: 221,398.65

Proton Motor Power Systems (PPS)
Director name: Nahab,Faiz Francois
Amount sold: 164,913 @ 83.00p
Value: £136,877.79

Diurnal Group (DNL)
Director name: Bungay ,Richard
Amount sold: 41,873 @ 30.25p
Value: £12,666.58