Director dealings: Keller finance director acquires 24,736 ordinary shares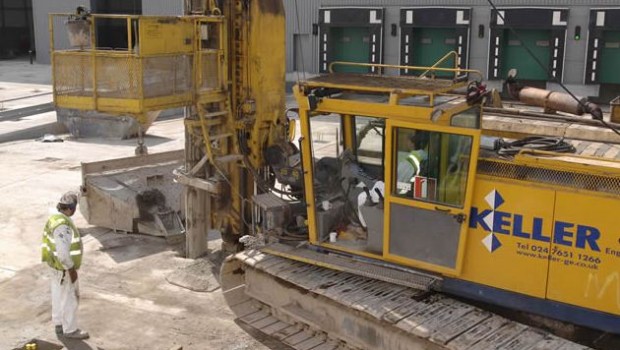 James Hind, finance director of geotechnical solutions specialist Keller Group, acquired 24,736 ordinary shares in the London-based firm at an average price of 975.50p each as part of a transaction linked to an exercise of his share award.
Hind, who had been in his role as finance director since 2003, spent a grand total of £241,300 on the Wednesday share purchase.
Keller reported a 16% increase in revenue to a record £2.07bn in its last trading year, helping the firm reduce its net debt to £229.5m from £305.6m twelve months earlier.
Underlying pre-tax profits also picked up 16% year-on-year to £98.7m.
Back in February, Alain Michaelis, Keller's chief executive, said, "Overall, Keller has had a positive year with good growth in group revenue and profits. The results were extremely strong in EMEA and solid in North America, but disappointing in APAC. Ongoing operational improvements, strengthened leadership and market recovery should lead to APAC returning to profitability in 2018."
As of 1500 BST, shares had climbed 2.67% to 999p.
Top Director Buys
Keller Group (KLR)
Director name: Mr James Hind
Amount purchased: 24,736 @ 975.50p
Value: £241,300
BBGI SICAV S.A. (DI) (BBGI)
Director name: Mr Frank Schramm
Amount purchased: 166,690 @ 132.25p
Value: £220,448
BBGI SICAV S.A. (DI) (BBGI)
Director name: Mr Duncan Ball
Amount purchased: 156,179 @ 132.25p
Value: £206,547
Petropavlovsk (POG)
Director name: Mr Bektas Mukazhanov
Amount purchased: 926,026 @ 6.96p
Value: £64,451
XLMedia (XLM)
Director name: Mr Ory Weihs
Amount purchased: 32,258 @ 155.00p
Value: £50,000
BBGI SICAV S.A. (DI) (BBGI)
Director name: Mr Michael Denny
Amount purchased: 34,451 @ 132.25p
Value: £45,561
Computacenter (CCC)
Director name: Mr Peter Ryan
Amount purchased: 900 @ 1,235.40p
Value: £11,119
Top Director Sells