Director dealings: Hunting chairman ups stake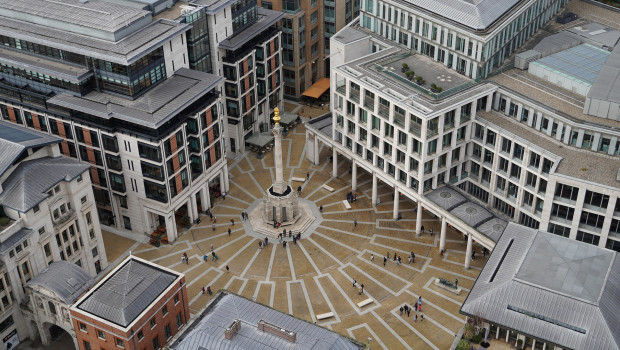 Hunting revealed on Thursday that non-executive chairman John Glick had purchased 18,373 ordinary shares in the FTSE 250-listed energy services provider.
Glick, who took over as chairman of Hunting back in September 2017, acquired the shares on Tuesday at an average price of 383.89p each, for a total value of £70,532.11.
Following the transaction, Glick's beneficial holding in Hunting was 41,373 ordinary shares - representing 0.02% of the company's share capital.
Hunting warned on Tuesday that expectations for annual profit were under threat from a sharpening slowdown in the US onshore oil and gas market as the company approaches its year-end.
The group said it still expected earnings in the year to the end of December to be within the range of market expectations but that this result depends on trading in December.
As of 1305 GMT, Hunting shares were up 4.33% at 404.60p.
Top Director Buys
Hunting (HTG)
Director name: F. Glick ,John (Jay)
Amount purchased: 18,373 @ 383.89p
Value: £70,532.11

Chaarat Gold Holdings Ltd. (di) (CGH)
Director name: Andersson,Martin
Amount purchased: 119,772 @ 35.00p
Value: £41,920.20

Valeura Energy Inc Npv (di) (VLU)
Director name: Guest,Sean
Amount purchased: 100,000 @ $0.52
Value: $31,452.25

Superdry (SDRY)
Director name: Weir,Helen A
Amount purchased: 5,000 @ 499.75p
Value: £24,987.50

Anglo American (AAL)
Director name: Rutherford ,Jim
Amount purchased: 1,078 @ 2,182.50p
Value: £23,527.35

Valeura Energy Inc Npv (di) (VLU)
Director name: McFarland,James
Amount purchased: 50,000 @ $0.57
Value: $17,238.25

Taseko Mines Limited Npv (di) (TKO)
Director name: McManus,John
Amount purchased: 31,300 @ $0.60
Value: $14,671.89

Valeura Energy Inc Npv (di) (VLU)
Director name: Marchant,Timothy
Amount purchased: 40,000 @ $0.57
Value: $13,790.60

Anglo American (AAL)
Director name: Chambers,Stuart J
Amount purchased: 617 @ 2,182.50p
Value: £13,466.03

Taseko Mines Limited Npv (di) (TKO)
Director name: Hamming,Bryce
Amount purchased: 25,000 @ $0.58
Value: $11,328.13

Taseko Mines Limited Npv (di) (TKO)
Director name: Hamming,Bryce
Amount purchased: 25,000 @ $0.57
Value: $11,132.82

Van Elle Holdings (VANL)
Director name: Cutler,Mark
Amount purchased: 20,700 @ 45.00p
Value: £9,315.00

Chaarat Gold Holdings Ltd. (di) (CGH)
Director name: Andersson,Martin
Amount purchased: 16,000 @ 35.00p
Value: £5,600.00

Anglo American (AAL)
Director name: Ramatlapeng,Mphu
Amount purchased: 165 @ 2,182.50p
Value: £3,601.13

Van Elle Holdings (VANL)
Director name: Cutler,Mark
Amount purchased: 5,802 @ 40.00p
Value: £2,320.80

Taseko Mines Limited Npv (di) (TKO)
Director name: McManus,John
Amount purchased: 2,000 @ $0.60
Value: $929.69


Top Director Sells
Domino's Pizza Group (DOM)
Director name: Wild,David
Amount sold: 446,514 @ 310.00p
Value: £1,384,193.36

Ten Entertainment Group (TEG)
Director name: Basing,Nick
Amount sold: 125,000 @ 290.00p
Value: £362,500.01

Gamma Communications (GAMA)
Director name: Stone,Andrew Jonathan
Amount sold: 10,000 @ 1,182.30p
Value: £118,230.00