Director dealings: Everyman non-exec linked to buy, Touchstone chair sells shares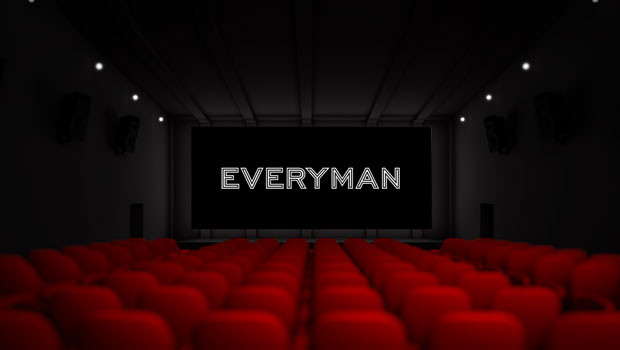 Two transactions were disclosed to the market on Tuesday involving directors at Everyman Media Group and Touchstone Exploration, traded on the London Stock Exchange and the Toronto Stock Exchange, respectively.
UK-based cinema operator Everyman Media Group revealed a share purchase by Blue Coast Private Equity.
On 2 October, Blue Coast acquired 500,000 shares for 53.5p each, valued at £267,500.01.
Michael Rosehill, a non-executive director at Everyman, also holds a directorial position at Blue Coast.
The transaction increased Blue Coast's stake in Everyman to 18,403,639 shares, now representing 20.2% of Everyman's issued share capital.
On a differing note, Canada-based oil and gas company Touchstone Exploration disclosed a sale of shares by non-executive director and chair John Wright.
Two transactions occurred in late September, where Wright divested 72,449 shares in the TSX and AIM-traded company across two dates.
Initially, on 27 September, 8,000 shares were sold at CAD 1.04 (63p) each, amounting to CAD 8,320.
Subsequently, on 29 September, Wright sold a larger quantity of 64,449 shares at CAD 1.03 (62.4p) each, for a total value of CAD 66,382.47.
At 1628 BST, shares in Everyman Media Group were up 2.82% at 56.55p, while Touchstone Exploration's London-listed shares were down 1.9% at 59.84p.
Reporting by Josh White for Sharecast.com.
Top Director Buys
Aston Martin Lagonda Global Holdings (AML)
Director name: Stroll,Lawrence
Amount purchased: 7,700,000 @ 257.00p
Value: £19,788,999.49

Aston Martin Lagonda Global Holdings (AML)
Director name: Picciotto,Michael de
Amount purchased: 725,000 @ 257.00p
Value: £1,863,249.95

Aston Martin Lagonda Global Holdings (AML)
Director name: Picciotto,Michael de
Amount purchased: 725,000 @ 257.00p
Value: £1,863,249.95

Aston Martin Lagonda Global Holdings (AML)
Director name: Al-Subaey,Ahmed
Amount purchased: 300,000 @ 257.00p
Value: £770,999.98

Big Technologies (BIG)
Director name: Morris,Daren John
Amount purchased: 185,219 @ 205.00p
Value: £379,698.94

Everyman Media Group (EMAN)
Director name: Rosehill,Michael
Amount purchased: 500,000 @ 53.50p
Value: £267,500.01

Redde Northgate (REDD)
Director name: Ward,Martin
Amount purchased: 31,451 @ 317.95p
Value: £99,998.46

Redde Northgate (REDD)
Director name: Ward,Martin
Amount purchased: 31,000 @ 319.33p
Value: £98,991.71

Big Technologies (BIG)
Director name: Morris,Daren John
Amount purchased: 44,419 @ 205.00p
Value: £91,058.95

Jardine Matheson Holdings Ltd (singapore Reg) (JAR)
Director name: Witt,John R
Amount purchased: 1,400 @ $47.00
Value: $65,800.00

Redde Northgate (REDD)
Director name: Vincent,Philip
Amount purchased: 18,774 @ 317.93p
Value: £59,688.18

Petrofac Ltd. (PFC)
Director name: Medori,Rene
Amount purchased: 27,314 @ 73.22p
Value: £19,999.47

Helios Towers (HTWS)
Director name: Baker,Alison
Amount purchased: 13,406 @ 74.45p
Value: £9,980.77

Mitie Group (MTO)
Director name: Mapp,Derek
Amount purchased: 7,955 @ 103.40p
Value: £8,225.47

Petrofac Ltd. (PFC)
Director name: Davies ,David
Amount purchased: 6,828 @ 73.22p
Value: £4,999.50

Petrofac Ltd. (PFC)
Director name: Akbar,Sara
Amount purchased: 6,828 @ 73.22p
Value: £4,999.50

Petrofac Ltd. (PFC)
Director name: Bichsel,Matthias
Amount purchased: 6,828 @ 73.22p
Value: £4,999.50

Petrofac Ltd. (PFC)
Director name: Carlo,Francesca Di
Amount purchased: 6,828 @ 73.22p
Value: £4,999.50

Petrofac Ltd. (PFC)
Director name: Asfari,Ayman
Amount purchased: 6,828 @ 73.22p
Value: £4,999.50

Gresham House Energy Storage Fund (GRID)
Director name: Liu ,Isabel
Amount purchased: 3,425 @ 103.90p
Value: £3,558.58

Mitie Group (MTO)
Director name: Shah,Salma
Amount purchased: 2,179 @ 103.40p
Value: £2,253.09

Actual Experience (ACT)
Director name: English ,Kirsten
Amount purchased: 384,774 @ 0.58p
Value: £2,212.45

Mitie Group (MTO)
Director name: Reilly ,Mary
Amount purchased: 2,025 @ 103.40p
Value: £2,093.85

Southern Energy Corp. Npv (di) (SOUC)
Director name: Atkinson,Ian Kenneth
Amount purchased: 9,942 @ $0.34
Value: $1,970.40

Actual Experience (ACT)
Director name: Bennetts,Steve
Amount purchased: 248,728 @ 0.58p
Value: £1,430.19

Actual Experience (ACT)
Director name: Steele ,Richard
Amount purchased: 102,826 @ 0.58p
Value: £591.25

Actual Experience (ACT)
Director name: Hoffman,Barry
Amount purchased: 57,391 @ 0.58p
Value: £330.00


Top Director Sells
Touchstone Exploration Inc Npv (di) (TXP)
Director name: Wright,John D.
Amount sold: 64,449 @ $1.03
Value: $39,272.62

Touchstone Exploration Inc Npv (di) (TXP)
Director name: Wright,John D.
Amount sold: 8,000 @ $1.04
Value: $4,922.21