Director dealings: Dr Martens director makes shares purchase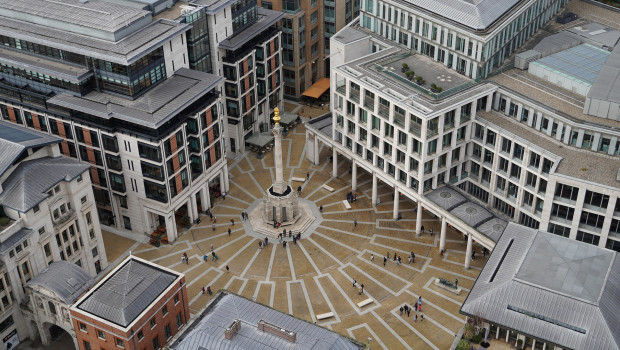 Dr Martens revealed on Monday that non-executive director Robyn Perriss had acquired 20,000 ordinary shares in the FTSE 250-listed boot-maker.
Perriss, who was appointed the group's board back in January, purchased the shares at an average price of 419.82p each, for a total value of £83,964.
Last Thursday, Dr Martens reported a jump in full-year revenue and earnings thanks to solid online sales, as it reiterated its medium-term guidance.
Dr Martens said the guidance set out at the time of the IPO remains unchanged, for both FY22 and over the medium-term. For FY22, it continues to expect year-on-year revenue growth in the high teens. From FY23 and over the medium-term, it expects mid-teens revenue growth.
As of 1625 BST, Dr Martens shares were down 5.11% at 400.80p.
Top Director Buys
National Grid (NG.)
Director name: Pettigrew,John
Amount purchased: 29,604 @ 926.49p
Value: £274,278.11

United Utilities Group (UU.)
Director name: Mogford,Steven L
Amount purchased: 25,660 @ 1,028.88p
Value: £264,010.61

National Grid (NG.)
Director name: Agg,Andrew
Amount purchased: 17,676 @ 926.49p
Value: £163,766.38

National Grid (NG.)
Director name: Shaw ,Nicola
Amount purchased: 15,347 @ 926.49p
Value: £142,188.42

Inspects Group (SPEC)
Director name: Totterman,Robin
Amount purchased: 30,165 @ 350.00p
Value: £105,577.50

Dr. Martens (DOCS)
Director name: Perriss,Robyn
Amount purchased: 20,000 @ 419.82p
Value: £83,964.00

Record (REC)
Director name: Hill,Leslie
Amount purchased: 82,497 @ 88.99p
Value: £73,412.43

Inspects Group (SPEC)
Director name: Kay,Christopher
Amount purchased: 8,574 @ 350.00p
Value: £30,009.00

Gcp Infrastructure Investments Ltd (GCP)
Director name: Crichard,Dawn
Amount purchased: 20,737 @ 96.44p
Value: £19,998.76

Jpmorgan Asia Growth & Income (JAGI)
Director name: Curtis OBE ,Bronwyn
Amount purchased: 3,000 @ 495.00p
Value: £14,850.00

Metalnrg (MNRG)
Director name: Gerritsen,Rolf
Amount purchased: 1,819,441 @ 0.54p
Value: £9,823.16

Record (REC)
Director name: Cullen,Steve
Amount purchased: 7,894 @ 88.99p
Value: £7,024.71

Pci-pal (PCIP)
Director name: Barham,James
Amount purchased: 7,237 @ 82.40p
Value: £5,963.29

Arbuthnot Banking Group (ARBB)
Director name: Boardman,Nigel
Amount purchased: 500 @ 1,030.00p
Value: £5,150.00

Metalnrg (MNRG)
Director name: Gerritsen,Rolf
Amount purchased: 848,598 @ 0.58p
Value: £4,906.59

Galantas Gold Corp. (GAL)
Director name: Stifano,Mario
Amount purchased: 5,500 @ $0.73
Value: $2,375.32

Galantas Gold Corp. (GAL)
Director name: Stifano,Mario
Amount purchased: 3,500 @ $0.70
Value: $1,449.45

Galantas Gold Corp. (GAL)
Director name: Stifano,Mario
Amount purchased: 3,000 @ $0.68
Value: $1,206.89

Homeserve (HSV)
Director name: Bower,David
Amount purchased: 16 @ 954.26p
Value: £152.68

Homeserve (HSV)
Director name: Harpin,Richard
Amount purchased: 16 @ 954.26p
Value: £152.68

Homeserve (HSV)
Director name: Rusin,Tom
Amount purchased: 16 @ 954.26p
Value: £152.68


Top Director Sells
Highbridge Tactical Credit Fund Limited Nvp Gbp (HTCF)
Director name: Page,Paul Le
Amount sold: 31,825 @ 258.00p
Value: £82,108.50