Director dealings: City Pub Group operations chief spends £56k on shares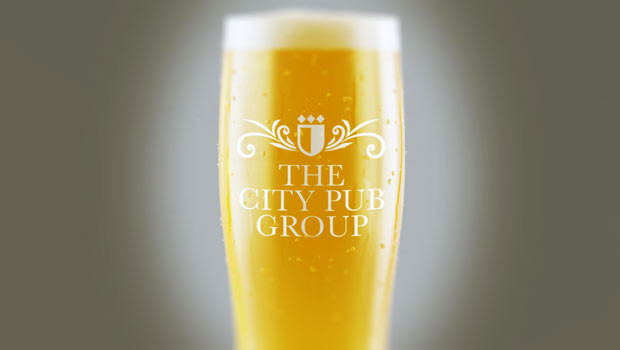 The City Pub Group was on the list of director buys on Wednesday, after its chief operating officer spent over £56k on a tranche of shares.
It said Toby Smith bought 60,000 shares on Tuesday for 94p each, spending a total of £56,400.
Following this purchase, the AIM-traded firm said Smith was beneficially interested in 60,000 of its shares, representing 0.06% of its issued capital.
Elsewhere, Hargreaves Services was on both sides of the ledger after the wife of a non-executive director sold more than £50k of shares into an individual savings account (ISA).
The company said Ann Jones, wife of board member Chris Jones, sold 9,000 shares on Tuesday for 564p each.
Mrs Jones then immediately repurchased the shares into an ISA for 564.4p apiece, valuing the final transaction at £50,796.
Following the transactions, Hargreaves said Chris Jones' total beneficial holding was unchanged at 79,369 shares, representing 0.25% of its issued capital.
Top Director Buys
Bank Of Georgia Group (BGEO)
Director name: Breach,Alasdair (Al)
Amount purchased: 22,788 @ 1,347.00p
Value: £306,954.37

Bank Of Georgia Group (BGEO)
Director name: Breach,Alasdair (Al)
Amount purchased: 20,243 @ 1,268.00p
Value: £256,681.25

Okyo Pharma Limited Npv (OKYO)
Director name: Cerrone,Gabriele
Amount purchased: 1,625,000 @ $0.06
Value: $79,863.11

Graft Polymer (uk) (GPL)
Director name: Zomer,Roby
Amount purchased: 462,500 @ 16.01p
Value: £74,024.97

The City Pub Group (CPC)
Director name: Smith,Toby
Amount purchased: 60,000 @ 94.00p
Value: £56,400.00

Hargreaves Services (HSP)
Director name: Jones,Christopher
Amount purchased: 9,000 @ 564.40p
Value: £50,796.00

Flowtech Fluidpower (FLO)
Director name: Webb ,Ailsa
Amount purchased: 39,719 @ 124.60p
Value: £49,489.88

Gresham House (GHE)
Director name: Ing,Sarah
Amount purchased: 4,000 @ 915.89p
Value: £36,635.60

Equals Group (EQLS)
Director name: Cooper,Richard
Amount purchased: 33,334 @ 86.75p
Value: £28,917.25

Sureserve Group (SUR)
Director name: Winks,Nick
Amount purchased: 25,000 @ 83.75p
Value: £20,937.50

Jpmorgan Global Core Real Assets Limited (JARA)
Director name: Scott,John
Amount purchased: 20,000 @ 100.76p
Value: £20,152.66

Amedeo Air Four Plus Limited Red Ord Npv (AA4)
Director name: Gavigan,Mary
Amount purchased: 61,561 @ 32.47p
Value: £19,988.86

Audioboom Group (BOOM)
Director name: Tobin,Michael
Amount purchased: 1,194 @ 1,640.00p
Value: £19,581.60

Mears Group (MER)
Director name: Smith,Andrew C M
Amount purchased: 10,000 @ 191.39p
Value: £19,139.00

Flowtech Fluidpower (FLO)
Director name: Brooke,James
Amount purchased: 15,000 @ 120.00p
Value: £18,000.00

Volex (VLX)
Director name: Rothschild,Nathaniel
Amount purchased: 5,000 @ 244.80p
Value: £12,240.00

Mears Group (MER)
Director name: Smith,Andrew C M
Amount purchased: 5,000 @ 191.85p
Value: £9,592.50

Mears Group (MER)
Director name: Smith,Andrew C M
Amount purchased: 5,000 @ 191.13p
Value: £9,556.50

Mears Group (MER)
Director name: Smith,Andrew C M
Amount purchased: 5,000 @ 190.02p
Value: £9,501.00

Galantas Gold Corp. (GAL)
Director name: Stifano,Mario
Amount purchased: 30,000 @ $0.49
Value: $8,609.42

Galantas Gold Corp. (GAL)
Director name: Stifano,Mario
Amount purchased: 20,000 @ $0.49
Value: $5,797.79

Coca-cola Hbc Ag (cdi) (CCH)
Director name: Bogdanovic,Zoran
Amount purchased: 218 @ 1,799.37p
Value: £3,922.62

Galantas Gold Corp. (GAL)
Director name: Stifano,Mario
Amount purchased: 10,000 @ $0.49
Value: $2,898.90

Galantas Gold Corp. (GAL)
Director name: Stifano,Mario
Amount purchased: 10,000 @ $0.49
Value: $2,875.23

Bt Group (BT.A)
Director name: Jansen ,Philip
Amount purchased: 985 @ 182.00p
Value: £1,792.70

Flowtech Fluidpower (FLO)
Director name: Webb ,Ailsa
Amount purchased: 402 @ 123.20p
Value: £495.26

Sthree (STEM)
Director name: Beach,Andrew
Amount purchased: 42 @ 361.10p
Value: £151.66

Bae Systems (BA.)
Director name: Greve,Brad
Amount purchased: 20 @ 754.15p
Value: £150.83

Bae Systems (BA.)
Director name: Woodburn,Charles
Amount purchased: 20 @ 754.15p
Value: £150.83


Top Director Sells
Marshall Motor Holdings (MMH)
Director name: Gupta,Daksh
Amount sold: 912,467 @ 400.00p
Value: £3,649,868.00

Marshall Motor Holdings (MMH)
Director name: Blumberger,Richard
Amount sold: 399,899 @ 400.00p
Value: £1,599,596.00

Kingspan Group (cdi) (KGP)
Director name: Doherty,Geoff P
Amount sold: 5,000 @ 7,718.00p
Value: £428,349.00

Clarkson (CKN)
Director name: Case,Andi
Amount sold: 4,803 @ 3,253.83p
Value: £156,281.45

Hargreaves Services (HSP)
Director name: Jones,Christopher
Amount sold: 9,000 @ 564.00p
Value: £50,760.00

Clarkson (CKN)
Director name: Woyda,Jeff
Amount sold: 1,211 @ 3,253.83p
Value: £39,403.88

Lookers (LOOK)
Director name: McPhee,Duncan
Amount sold: 22,331 @ 71.71p
Value: £16,013.00

Esken Limited (ESKN)
Director name: Dilworth,Nick
Amount sold: 117 @ 8.74p
Value: £10.23

Esken Limited (ESKN)
Director name: Dilworth,Nick
Amount sold: 69 @ 8.74p
Value: £6.03