Director dealings: Cambridge Cognition CEO makes share purchase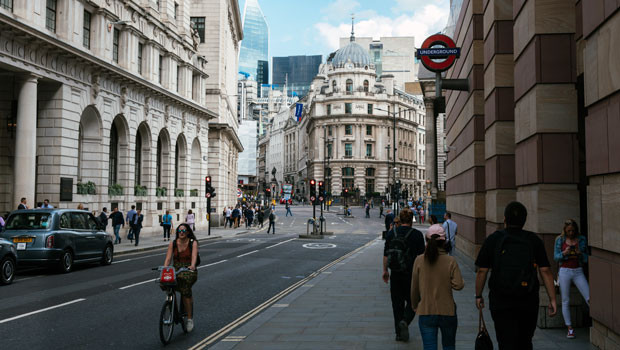 Cambridge Cognition revealed on Monday that chief executive Matthew Stork had acquired 13,500 ordinary shares in the AIM-listed technology company.
Stork, who took over as CEO in 2019, purchased the shares on Friday at an average price of 111.0p each, for a total value of £14,985.
Following the transaction, Storks holds 161,450 ordinary shares in the group, representing approximately 0.47% of Cambridge's issued share capital.
As of 1625 GMT, Cambridge Cognition shares were up 2.50% at 113.26p.
Reporting by Iain Gilbert at Sharecast.com
Top Director Buys
Uk Commercial Property Reit Limited (UKCM)
Director name: Ayre,Michael
Amount purchased: 50,000 @ 56.71p
Value: £28,353.31

Iqgeo Group (IQG)
Director name: Royde ,Max
Amount purchased: 12,500 @ 205.00p
Value: £25,625.00

Cambridge Cognition Holdings (COG)
Director name: Stork,Matthew
Amount purchased: 13,500 @ 111.00p
Value: £14,985.00

Uk Commercial Property Reit Limited (UKCM)
Director name: Fry,Chris
Amount purchased: 24,781 @ 56.70p
Value: £14,049.84

Cambridge Cognition Holdings (COG)
Director name: Leeves,Debra
Amount purchased: 10,000 @ 112.00p
Value: £11,200.00

Cambridge Cognition Holdings (COG)
Director name: Powell,Steven John
Amount purchased: 10,000 @ 111.00p
Value: £11,100.00

Cambridge Cognition Holdings (COG)
Director name: Symonds,Stephen
Amount purchased: 10,000 @ 111.00p
Value: £11,100.00

Cambridge Cognition Holdings (COG)
Director name: Bungay ,Richard
Amount purchased: 10,000 @ 111.00p
Value: £11,100.00

Gran Tierra Energy Inc. (cdi) (GTE)
Director name: Guidry,Gary
Amount purchased: 3,968 @ $0.95
Value: $3,108.44

K3 Business Technology Group (KBT)
Director name: Scott,Oliver Rupert Andrew
Amount purchased: 2,050 @ 110.00p
Value: £2,255.00

K3 Business Technology Group (KBT)
Director name: Scott,Oliver Rupert Andrew
Amount purchased: 2,050 @ 110.00p
Value: £2,255.00


Top Director Sells
Wise Class A (WISE)
Director name: Briers,Matthew
Amount sold: 31,131 @ 555.00p
Value: £172,777.06