Director dealings: BT CEO ups stake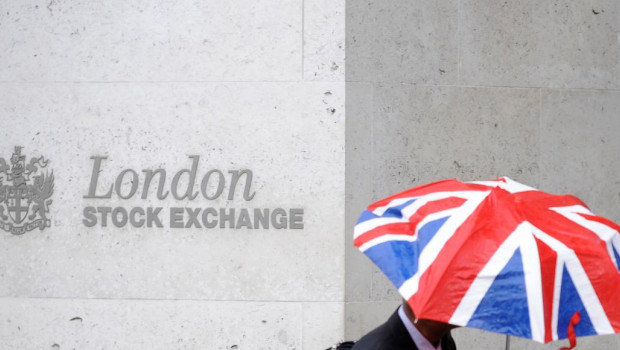 BT Group revealed on Monday that chief executive Philip Jansen had acquired 584,000 ordinary shares in the FTSE 100-listed telecommunications giant.
Jansen, who took over as CEO back in January, purchased the shares at an average price of 171.0p each, for a total transaction value of £998,640.02.
Just last week, BT was delisted from the New York Stock Exchange but said it would continue to "positively engage" with US equity and debt investors, adding that it remained "committed" to its customers operating in the US.
As of 1630 BST, BT shares had picked up 2.57% to 175.82p.
Top Director Buys
Bt Group (BT.A)
Director name: Jansen ,Philip
Amount purchased: 584,000 @ 171.00p
Value: £998,640.02

Benchmark Holdings (BMK)
Director name: George,Peter
Amount purchased: 1,000,000 @ 47.00p
Value: £470,000.00

Enquest (ENQ)
Director name: Bseisu,Amjad
Amount purchased: 896,793 @ 19.30p
Value: £173,081.05

Midwich Group (MIDW)
Director name: Fenby,Stephen
Amount purchased: 25,000 @ 479.00p
Value: £119,750.00

Benchmark Holdings (BMK)
Director name: Myhre,Yngve
Amount purchased: 225,000 @ 44.44p
Value: £99,990.00

Oxford Biomedica (OXB)
Director name: Diggle ,Martin
Amount purchased: 10,000 @ 546.00p
Value: £54,600.00

Benchmark Holdings (BMK)
Director name: Myhre,Yngve
Amount purchased: 75,000 @ 47.00p
Value: £35,250.00

Abcam (ABC)
Director name: Wood,Gavin
Amount purchased: 2,500 @ 1,157.00p
Value: £28,925.00

Nexus Infrastructure (NEXS)
Director name: Sweeney,Charles
Amount purchased: 25,000 @ 115.00p
Value: £28,750.00

Miton Global Opportunities (MIGO)
Director name: Thomson,Ekaterina (Katya)
Amount purchased: 8,000 @ 261.10p
Value: £20,888.00

Advanced Medical Solutions Group (AMS)
Director name: Meredith,A Christopher (Chris)
Amount purchased: 8,800 @ 224.00p
Value: £19,712.00

Hunting (HTG)
Director name: Lough,Keith
Amount purchased: 4,000 @ 488.00p
Value: £19,520.00

Oxford Biomedica (OXB)
Director name: Heath,Andrew
Amount purchased: 3,000 @ 568.00p
Value: £17,040.00

Oxford Biomedica (OXB)
Director name: Heath,Andrew
Amount purchased: 2,000 @ 556.00p
Value: £11,120.00

Sthree (STHR)
Director name: Smith,Alex
Amount purchased: 64 @ 288.87p
Value: £184.88

Superdry (SDRY)
Director name: Callander,Simon
Amount purchased: 37 @ 410.00p
Value: £151.70


Top Director Sells
Redrow (RDW)
Director name: Richmond,Barbara
Amount sold: 50,000 @ 628.50p
Value: £314,249.99

Berkeley Group Holdings (the) (BKG)
Director name: Barker,Glyn
Amount sold: 4,080 @ 4,080.79p
Value: £166,496.20

Berkeley Group Holdings (the) (BKG)
Director name: Barker,Glyn
Amount sold: 1,802 @ 4,160.96p
Value: £74,980.46

United Utilities Group (UU.)
Director name: Houlden,Russ
Amount sold: 7,300 @ 778.01p
Value: £56,794.73